I recently attended the San Diego CEDIA show looking for new fun toys to offer at our showroom. While walking toward the Samsung booth I noticed they were displaying fine artwork next to their new television sets. I thought to myself how clever. Then I realized what I was actually looking at was a high definition flat screen TV. For sometime I've wanted a bit larger screen in my bedroom but didn't like the idea of an even bigger black panel on my wall. I knew immediately this could be a great solution.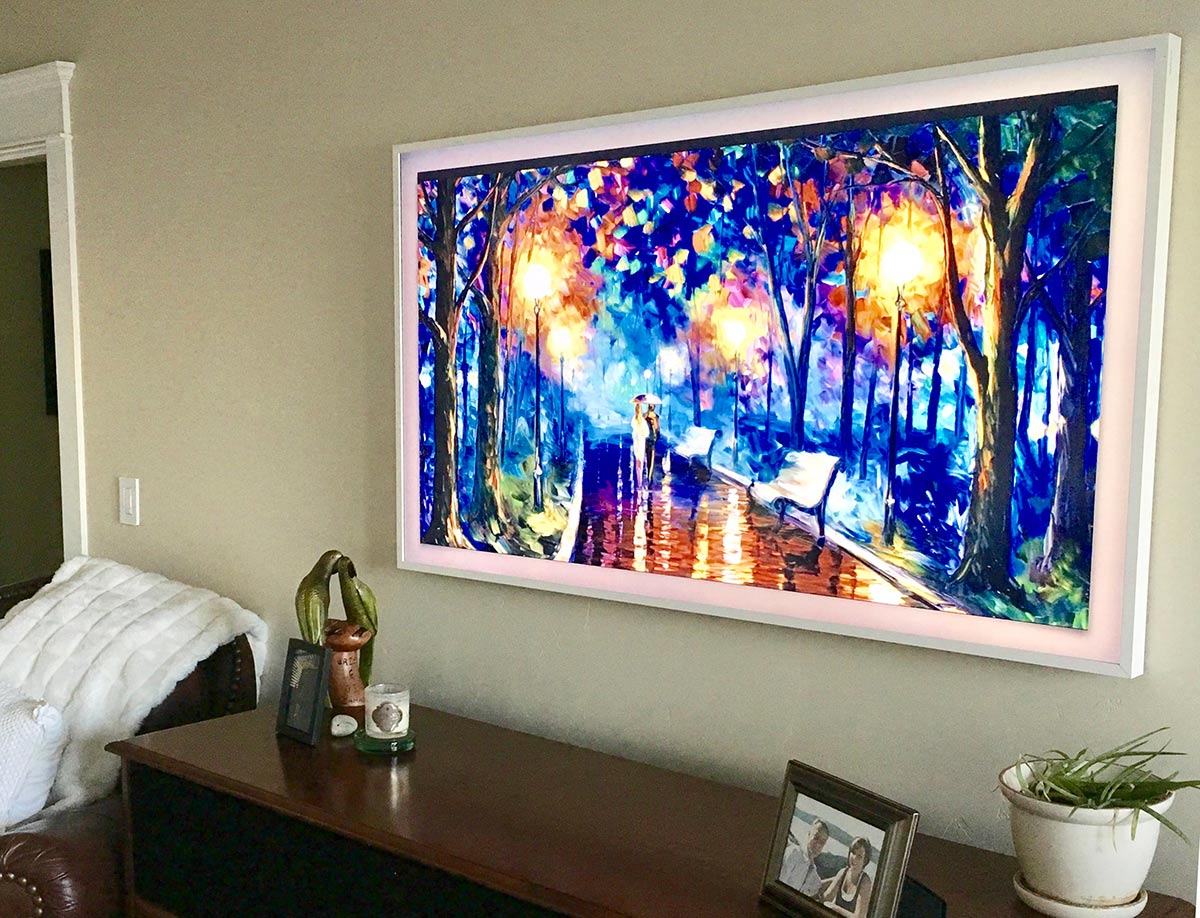 The way these sets emulate the art is very convincing.There are unlimited choices of art work to select from or if you prefer you can use personal photos. Samsung offers a good library and even an art store through an application you download onto your phone or laptop style computer. This app can also find your personal photos or allow you to customize photos you have downloaded from the web. They also allow you to choose the color and type of matting to give the illusion it is a framed picture or painting.
The wall bracket they provide with the set, mounts partially inside the TV so the frame itself mounts practically flush to the wall. Or if you prefer, you can give the top a slight tilt downward to give the impression it is hanging on a cord. It comes with a metallic grey frame, but for $250.00 you can choose between other frames including a wood look to match your decor. These additional frames easily magnetically snap to the TV in seconds. If wall mounting is not the perfect choice for you, Samsung also offers an easel to set it on.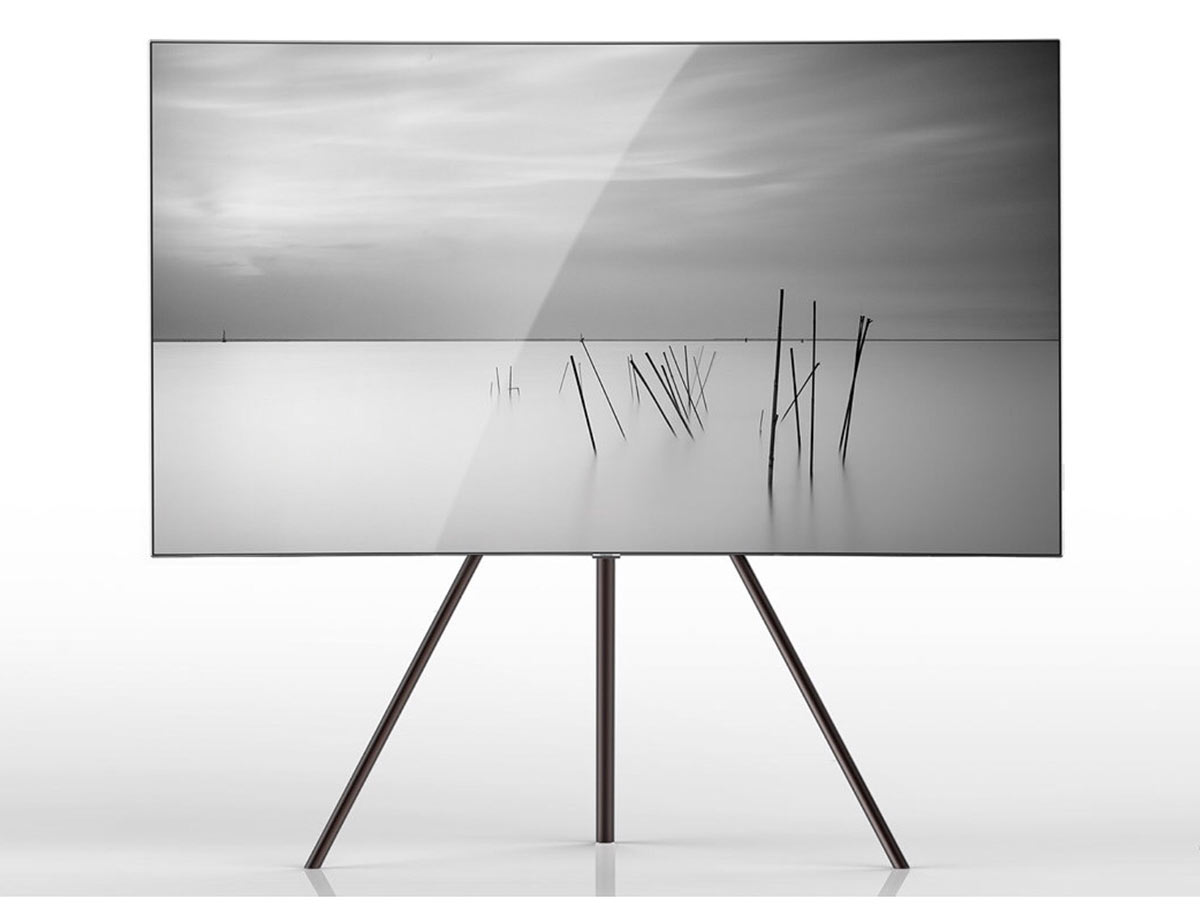 Over the years our company has done countless flatscreen installations using concepts from picture frames that mechanically roll a piece of art over the screen while not in use. Or custom made panels that slide over the TV to hide it. And obviously some folks use a computer slideshow while not watching TV. This, however, can dramatically shorten the life of the set and to me looks more like a computer screen rather than real art work.
With Samsung's "Frame" series, as the room lighting changes, a built in light sensor dims or brightens your art so it continues looking as a painting would. Also there is a built in motion sensor you can customize to turn off the set if no one is in the room. Currently they offer this series in an approximate measured diagonally 55 or 65 inch size. Speaking with one of the Samsung's representatives I learned they soon should also offer a set in the 40 to 42″ range.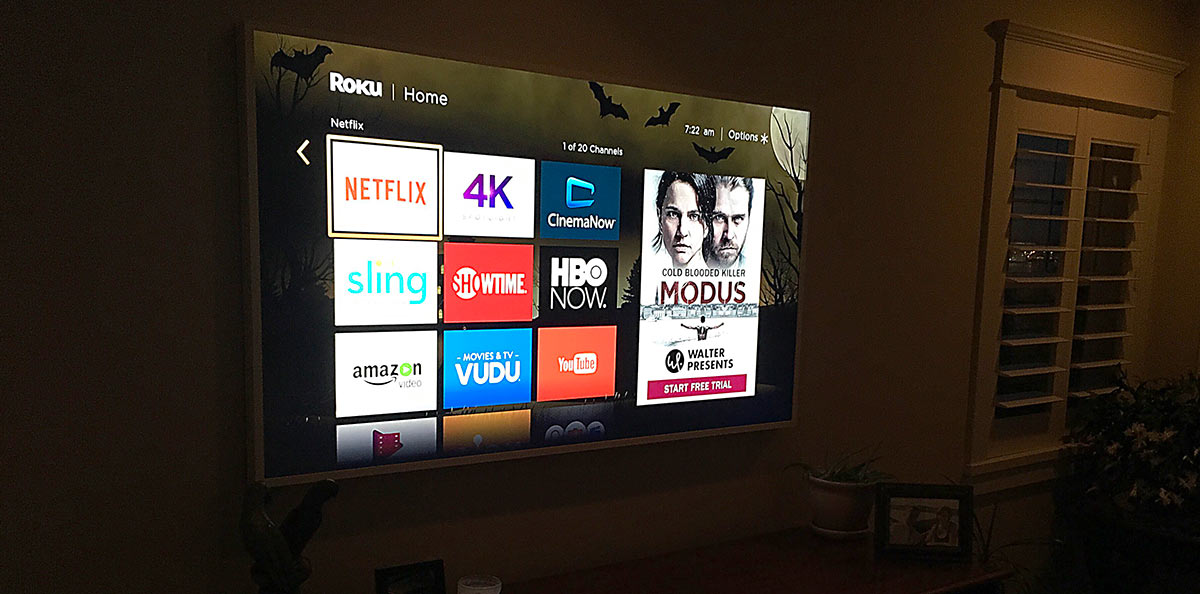 You are probably wondering about the TV or movie picture quality. Well it is quite wonderful. My previous 4 year old 50″ Samsung was also quite good, however it did not incorporate the newer 4K nor UHD technology. Yesterday I watched the Seahawks game and was as impressed with the picture as I was watching the Fantastic Hawks win another game.
Please feel free to contact me if you you have any questions or would like to see a demo in our showroom.
Jim Lee
jim@nutsabouthifi.com
360-340-8813