---
Jim Lee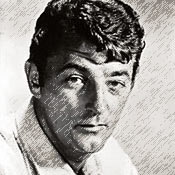 Jim Lee's story began in a small Inuit village just outside of Nome, Alaska. Born to a prominent spiritual chief and a Korean mother, Jim recalls his first experience with live performance. "Dad used to bless the elders when they would go out to sea to harvest walrus blubber during the winter ice freeze. To pass time I used to bang on our families six hundred year old ceremonial drum, in this case a caribou skin. I was just six years old at the time, but i knew I was hooked on sound and ever since then I've been on a never-ending quest to recreate the authentic sound of those ancient indigenous instruments. This has been my driving force and it's brought me to where I am today, trying to find the best audio products conceivable and connect with the great Inuit ancestors of my past. I love you, Dad!"
Nuts about HiFi is more than just a small stereo shop, we are a culture of music enthusiasts whom care about their customer's needs and the systems in which we craft. We are extremely focused on the brands we support, having filtered and sifted through products in all categories and through this distilling process we ended up with just ten brands which we consider "the best of the best".
We encourage you to pick up the phone and make an appointment or just swing by for an audition.
360-340-8813
---
Connie Hobart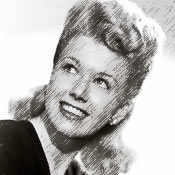 A little bit of heaven is how Connie Hobart would describe her job with Nuts About Hi Fi. Where else could she have a window to the world, listen to music on some of the best sounding speakers in the world (Focal), welcome clients as they visit the showroom, and do general office work plus accounting? Connie has been with Nuts About Hi Fi for over 15 years.
She is a graduate of Central Washington University with degrees in Accounting and Organizational Management. She bring a variety of work experience to Nuts About Hi Fi. Her experience includes working for the FBI, U. S. Senate, House of Representatives, Litton Industries, homemaker (mother of 3 sons), Vitales Coffee, and contract employee for Boeing. She has been with Nuts About Hi Fi for five years and has enjoyed every minute.
After joining the Nuts About Hi Fi team, she came out of the closet–she is now a full-fledged audiophile. She says you can't help yourself when you work for Nuts.
360-265-0835
---
Matthew Krasowski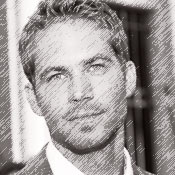 Since 2006 Matthew has considered it a privilege to provide Nuts About Hi-Fi customers his knowledge and skills in installation and
customer relations.
He enjoys working for a company that stands out because of their great products and hard work. Matthew can hardly wait to see the opportunities that await him at Nuts About Hi-Fi in the future. He has learned that it is not "sales pitching" that makes a happy customers but good honest quality
workmanship.
360-689-2078
Some of Matthews qualifications:
Universal Remote Advanced Certified
Universal Remote Total control advanced certified
Audyssey EQ Pro Certified
JL Audio Factory Training Certified
Integra Factory Training Certified
Sony Projection Calibration Certified
JVC advanced calibration certified
Clear Audio Turntable Calibration Certified
Niles Audio Advanced Programmer
---
Aubrey Lee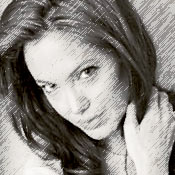 Aubrey Lee grew up in the audio business as her Dad just happens to be Jim. But you wouldn't know it, she actually is quite intelligent.
She has participated in countless high end audio installations and by now understands what truly great sound is all about. Married, and now a mother, she works part only time with Nuts About Hi-Fi.
She enjoys every moment of it.
---
Adam Huson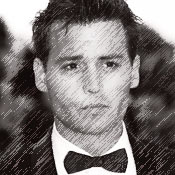 When Adam was two he was given the nickname "batteryman." Adam spent most of his childhood taking apart toys and electronics to figure out how they work. His interest in electronics has grown over the years, but the persuit of accurate and dynamically robust audio has grown into an obsession. "I feel very fortunate to be able to work in a place that sells only high-end audio equipment, it makes me overwhelmingly happy every time I install a system." Adam loves providing customers with premiere service, because he lives for the smile on their face.
360-340-8749