---
The Buying Experience
We spend a great deal of time auditioning and testing our equipment. Each of our manufacturing partners has to be serious about not just making something that might sell but something that performs exceptionally well and is a solid value for your money. We are proud to say every piece of equipment in our showroom is something we would be happy to own ourselves.
When you visit or call our showroom, you'll notice we listen to you, ask the right questions to determine what is most important to you. We always do our best to make sure we suggest solutions to fit your needs.
You can depend on follow up and customer service from Nuts About Hi Fi.
---
Demonstration of Equipment
You probably wouldn't recommend someone buy a car without first test driving it. Most of our clients feel the same way about their home entertainment. You are never able to read about a product to determine
how it performs. A really good system should give you goose bumps.
We provide our customers with unhurried demonstrations in a comfortable environment so they may relax and enjoy the most important part of their buying experience.
We welcome you to bring your own recordings or components to compare.
---
Installation and Calibration
Proper installation and calibration of your entertainment system is extremely important. We help you buy the best equipment available and follow through to insure it is working beautifully in your home or office. Our highly trained installation technicians deliver your components and set them up to make sure you get the absolute best performance possible.
---
Automation
Making it simple…
One of the most important aspects of having a great entertainment
system is the ability to actually use it. Although our automated systems may seem very simple, as they should, they are actually very sophisticated in design. Our technicians are continuously training.
Making your system fool proof is something we have emphasized to separate ourselves from the competition. We have literally programmed and installed thousands of Universal Remote control systems for our customers and rarely get a phone call with any concerns. These days home automation goes well beyond just controlling your entertainment system.
Please take a moment a watch this URC Total Control video:
---
Design Services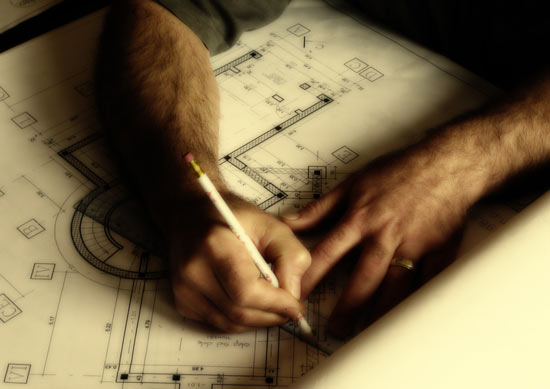 We offer a complementary consultation service. The first step in this process is to sit down with the customer and their floor plans to identify what is most important to them. We are then able to propose a plan for cable requirements and ideal placement for speakers, controls, TV screens, etc.
Generally, our customers engage our installation services from pre-wiring to finish. We communicate with their contractor, electrician, and cabinet maker to make sure everyone is on the same page. We are thus able to ensure your dream home becomes a reality.
---
Convert CDs to Digital Music Library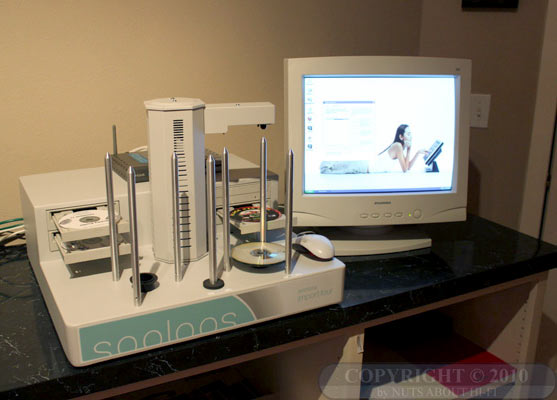 Our Import:Four robot for the Sooloos system allows us to dramatically shorten the media transferring process of converting a customer's CDs into data onto a hard-drive for their Sooloos media library. What would in the past take us several weeks now only takes a few days! With the purchase of a Sooloos system a customer can bring in all their CDs and we'll import them onto their hard drive for no charge.
The Sooloos system is one of the best quality of life products we carry. This system accesses your entire CD collection from the supplied hard-drive. Once your CDs have all been converted and stored in pure lossless digital format, you can access all your music from the dedicated touch screen, your iPad, iPhone or any computer in your home.
Now you can also subscribe to an online music store: Rhapsody. Choose from thousands of albums and seamlessly add any music you desire to your library. All the cover art for all the albums is right there so if you want to listen to a piece of music just touch it and it's playing. Create your own playlists, choose a genre of music you are in the mood for or simply have it select your music for you.
---
Restoration and Repair – Signature Service
Most quality audio equipment is made to last a very long time, providing that you make sure that it's well ventilated. When people neglect their equipment, or if it just gets too old, that equipment can stop functioning properly. There are certain devices inside electronics, such as capacitors, that actually dry out over time because of heat. Instead of throwing well-made equipment away, quite often it can be restored or repaired and brought back to its original capabilities for just a few hundred dollars. Good equipment can actually appreciate in value over time.
We also do turntable restorations. We can repair just about any electronic audio equipment. Sometimes it makes sense, sometimes it doesn't and we try to figure that out up-front with the customer, some pieces are not worth repairing, we help you figure that out.
---
Calibration of Turntables
With turntables, it's all about isolation and vibration and how that needle or stylus is riding inside the groove of that album. It's important that a turntable is properly calibrated for optimal sound. It's expensive for a customer to buy all of this calibration equipment so we offer a Turntable Calibration Service. We align the tone arm and the cartridge. There are devices we use like a fozgometer which measures the output of the right and left channels. We use protractors and test albums, all kinds of tools to calibrate the turntable so that they are operating at their maximum efficiency. It's almost as important as the placement of loudspeakers in the room, so we take it pretty seriously. We try to make sure that no matter what level of turntable our customer has, even if it's a $500 Chinese knock-off, we can still make that sound as good as possible.
---
Clean Vinyl Records
If a customer has some old vinyl record albums that they want to restore then we can help. We own a beautiful record cleaning machine by Clear Audio, the same German company that makes our turntables. It cleans both sides of the album simultaneously. This machine is basically is a vacuum cleaner, it applies a liquid, carefully scrubs the album then vacuums out all the debris that is inside the grooves and it does a remarkably good job. We actually sell these machines too, but they are kind of pricey, so it usually works better for our customers to have us clean their albums. For just $3 we will clean a customer's album and also put it in a brand new sleeve jacket to protect it.
---
Vidar Cable Burn-In
This is a complementary service for our customers to help optimize their new audio systems. Cables that have been "Burned In" perform better than new cables. This is normally achieved by using the cables in your system for many hours. Instead, we can hook up those cables into our Vidar device to achieve this "burn-in" without running your system. The Vidar conditions your cables by combining three different functions into one operation:
Neutralizes spurious charges that build up around the cables and the insulation
Provides a very wide band and deep conditioning into the conductor core which produces changes in the way signals pass through the metal
Ultrasonically conditions the surface of the conductors
---
Vicoustics Acoustic Panels
Does your stereo system sound like your room? It shouldn't.
Vicoustics manufactures attractive, affordable acoustic panels which will reduce and absorb room reflections and allow you to hear your recordings the way the artists intended.
We can also help you decide where these panels should be placed in your room and offer acoustic remedies, often for less money than a single audio component would cost.
---
Home Networking
With our Home Networking service we configure and set up your home network to match your needs and to make your life easier to use and manage. We can set up a single room or a basic wi-fi network in the house or a complete home distribution network which gives you control of a range of integrated devices and settings. We are able to map your house for wi-fi distribution to be sure you have seamless wi-fi coverage throughout your entire home. We can install whatever equipment is needed to implement your network: routers, network switches or wi-fi extenders. We do a quality job, so not only does it work, but we also do a neat and tidy installation, with terminal plates and jacks for a clean look and to make sure that all your technology has the best connections possible so that everything can communicate seamlessly.
The end result for you is that you have an easy to use system. With most integration systems we install, you have a total control system accessed through a keypad or an ipad app, which uses the wi-fi network to control everything. The remote allows you one button touch control. If you want to watch cable TV, you touch that button, it turns on your TV, then your receiver and then it turns on the cable box and it's all done through the network. The system can be set up to control a variety of devices: IP cameras, keypads, blue-ray players, Netflix, Apple TVs, stereo systems, room lighting and more. And not only can you control these devices with your network controller, but from any internet connection anywhere in the world you can log in securely and access your devices, to adjust a temperature, check a camera feed or check to see if you forgot to turn something off. We put you in control of your home electronic environment.