Here are a few photos of one of our favorite customer's listening rooms. We recently upgraded their the digital music playback system utilizing Meridian's Ultra DAC, along with the Sooloos Music Library.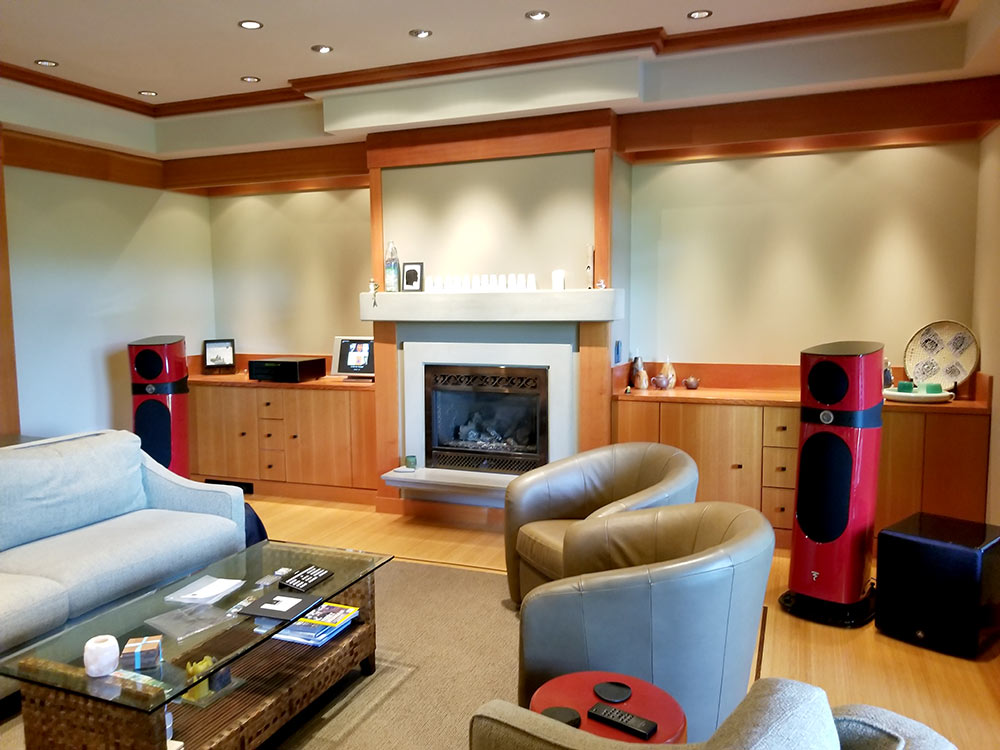 They also purchased a new pair of our Focal Sopra 3 loudspeakers and a pair of JL Audio F 113 series 2 subwoofers.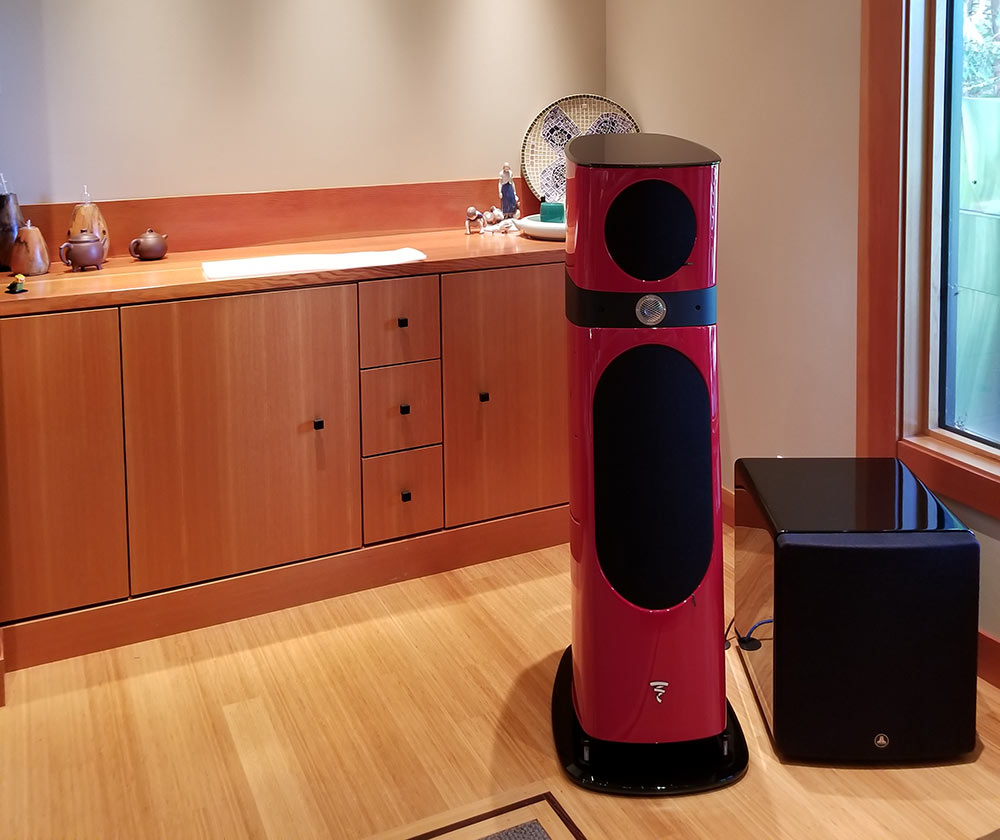 I haven't had a chance to hear it yet but can't wait to go over and help them break this beautiful system in.
Thanks you two! Hope you have many, many years of listening pleasure.