Over the last year we have had the pleasure of helping one of our good friends turn an unfinished basement into one of the best sounding media rooms. From designing the wall layout with the contractor to figuring out the best placement for speakers, this was a blank slate.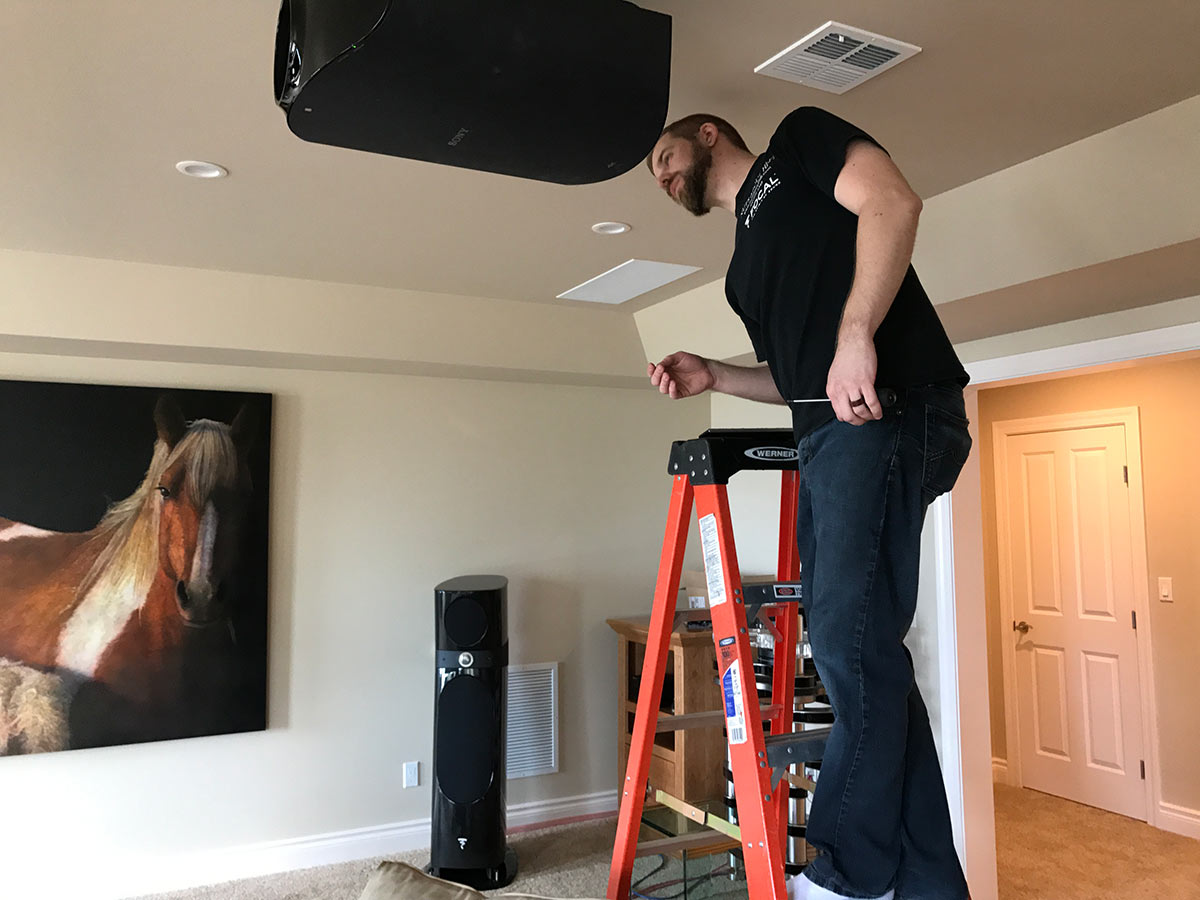 For the video, we used Sony's VW1100ES 4K projector onto a new 100″ Screen Innovations Slate motorized screen. The Atmos surround sound is handled by an Anthem AVM60 pre-amplifier/processor, an Anthem P5 amplifier, and an Anthem P2 amplifier.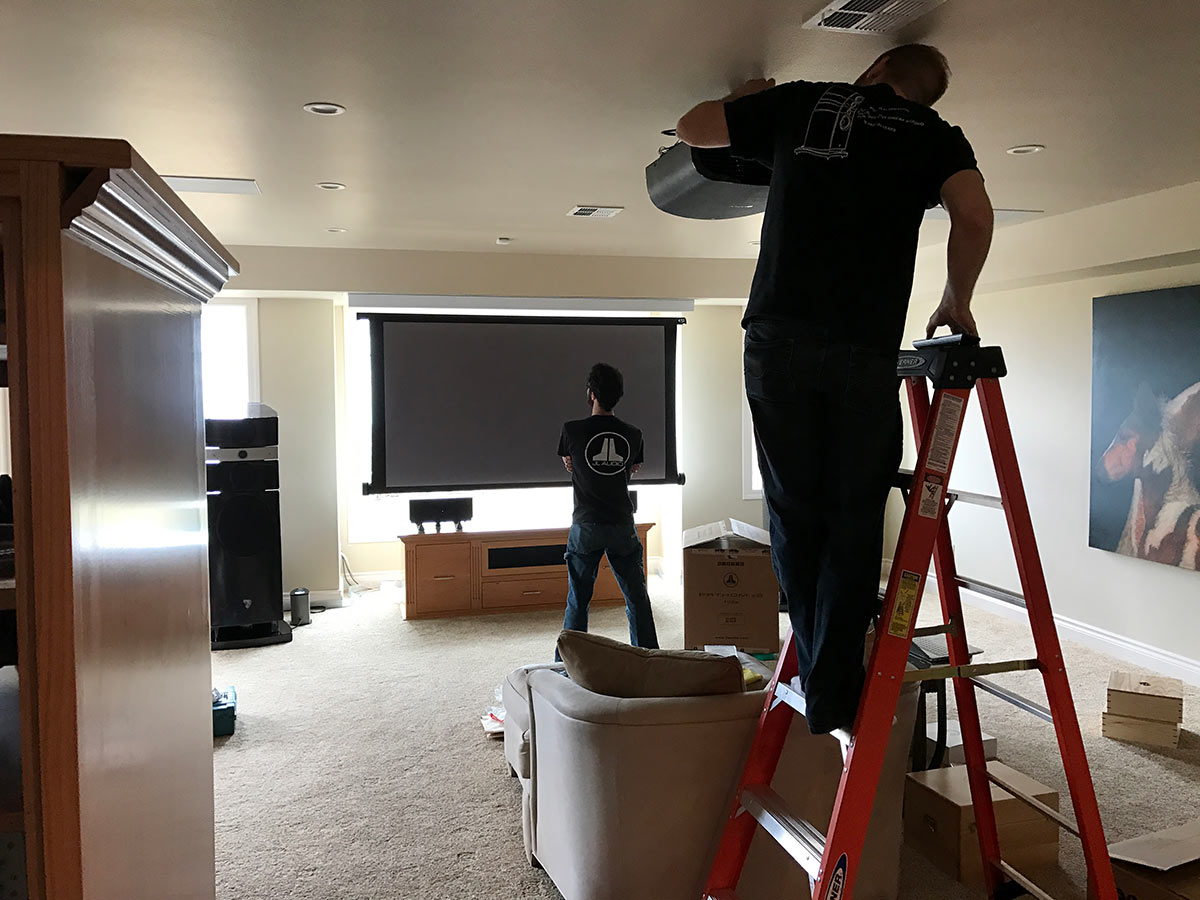 The main speakers are processed through a Krell Evolution 202 before the signal reaches the pair of Aesthetix Atlas mono-block amplifiers. The main speakers are Focal Stella Utopia EMs  accompanied by a pair of JL Audio Gothams. The surround speakers are Focal Sopra No3s, the four Atmos in-ceiling speakers are Focal IW1003BEs; and we have a JL Audio Fathom F113  running as the theater subwoofer.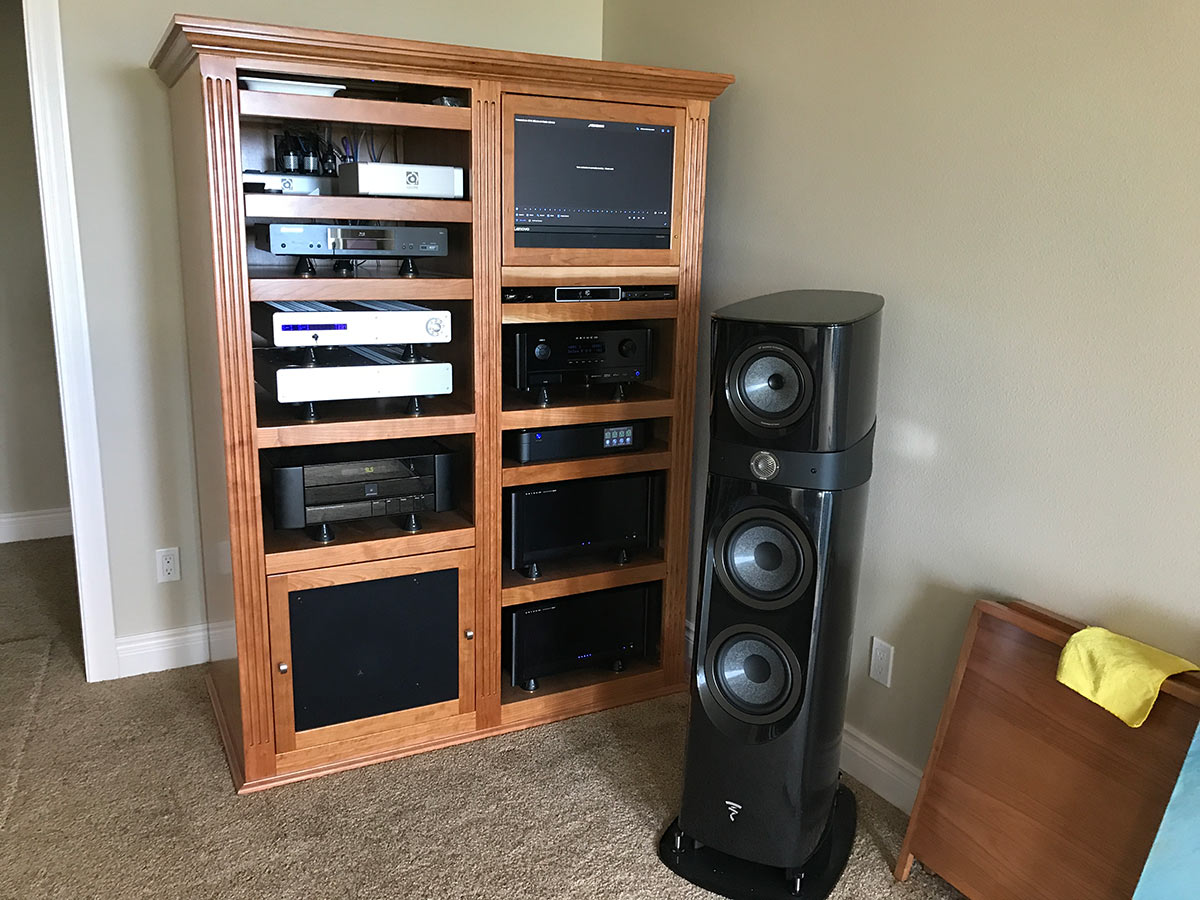 In the back corner of the room, we have the gorgeous ClearAudio Statement V2 turntable  playing all of his LPs at their fullest potential. The entire system has Nordost wiring and Nordost QKore grounding to help lower the sound floor and bring out all of the detail. It has been fun seeing a room without drywall turn into one of the best sounding media rooms we've heard.