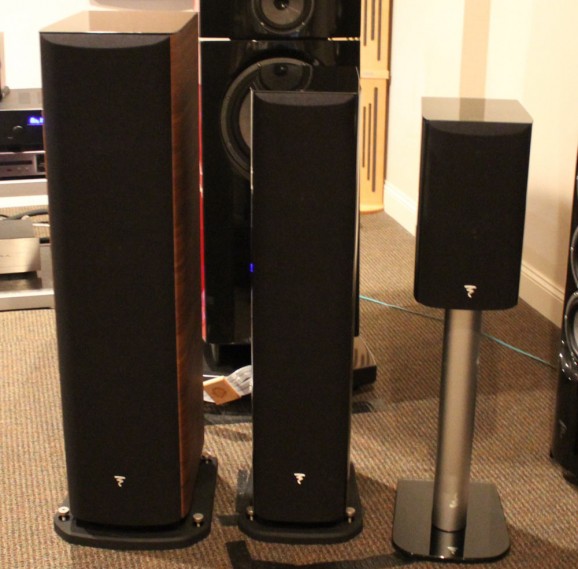 Yesterday we received the latest generation of "affordable" FOCAL speakers called the Aria 900. Focal is a French company who always pushes the envelope to find even better ways of making their speakers. France just happens to be Europe's main supplier of flax. Flax is used to make top-quality linen fabric which is prized by the clothing industry worldwide. For the last ten years, Focal has been working to develop high-quality drive units to fit between their Polyglass drivers and the expensive 'W' sandwich cones used in their high-end utopia speakers. Flax has provided the solution Focal has long been seeking, giving low mass, rigidity and self-damping properties.
Here is a little video filmed at october's CEDIA show explaining why flax is such a perfect material for this purpose:
They are also using a redesigned tweeter in this series which is supposed to maintain an even more linear response than their previous models.
The cabinets are truly beautiful with hand rubbed lacquer or wood finishes. And the leather wrapped baffle plate is a nice touch. The new magnetic grill, which covers all the speaker components, gives it a very subtle and sleek appearance. As Adam and I were un-crating a pair in our showroom one of our favorite customers remarked that these will definitely be her next speakers.
So how do they sound? We are in the process of breaking them in and we plan to put them through their paces this weekend. Anyone interested in a new pair of speakers are welcome to join us.