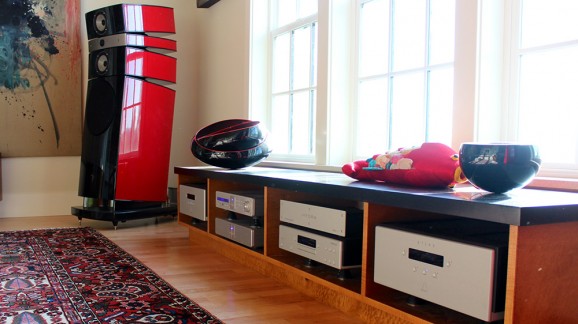 This post is  a continuation on one we did awhile back – Dedication to the Art of Music. Check out how far it has come!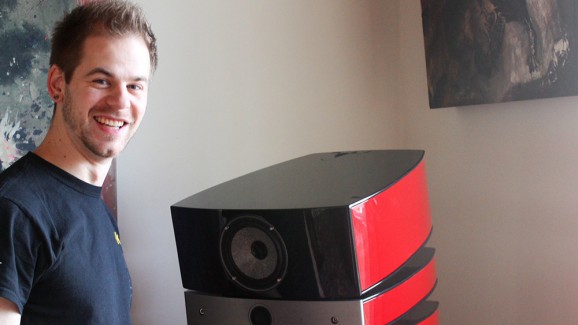 Today Matthew and I put some finishing touches on on a system I wish every customer we have could hear. We have been awaiting furniture and artwork to finish the room. Meanwhile our customers have been breaking in their FOCAL STELLA UTOPIA speakers along with the rest of their new Aesthetix components.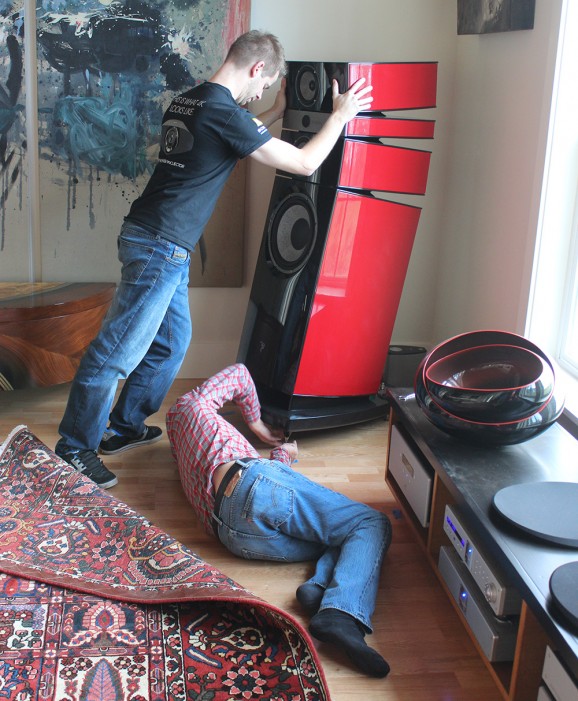 Matthew and I arrived at 9:00 am in the morning to tweak the speaker locations and adjust the crossovers to match the room's acoustics. I'm glad we ate our wheaties as these babies weigh in at about 350 lbs. each.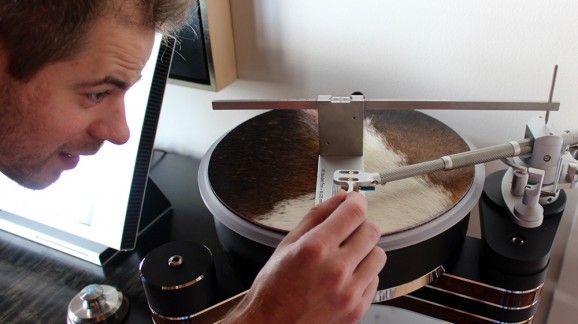 Matt then checked the tone arm alignment and weight of the phono cartridge on the Clear Audio Master Innovation, and installed the long awaited Accudrive power supply for the turntable motor.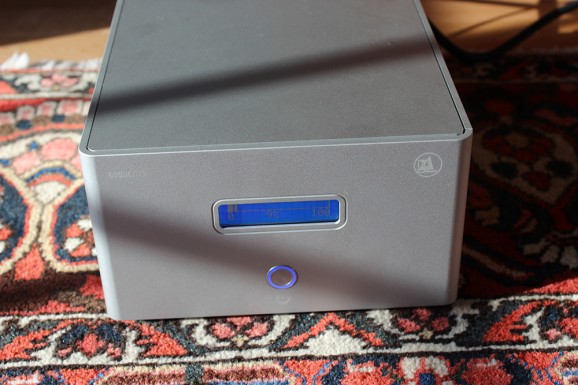 We ended up listening  to everything from the Eagles to Also sprach Zarathustra and soon realized it is one of the most compellingly beautiful systems we have done to date.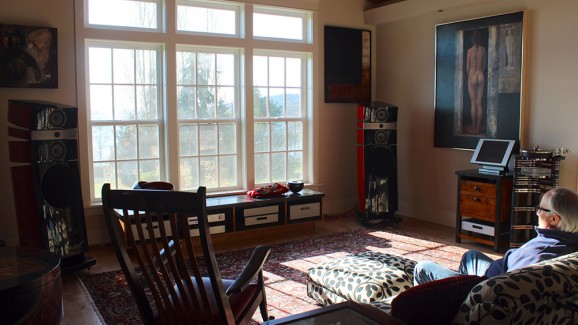 Thanks very much to John and Kathryn for allowing us to help them buy and install this
truly beautiful system.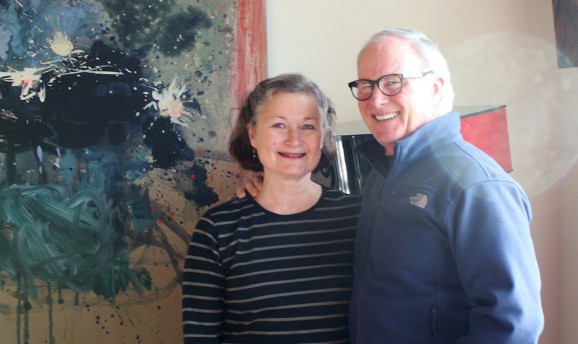 What a sincere pleasure.