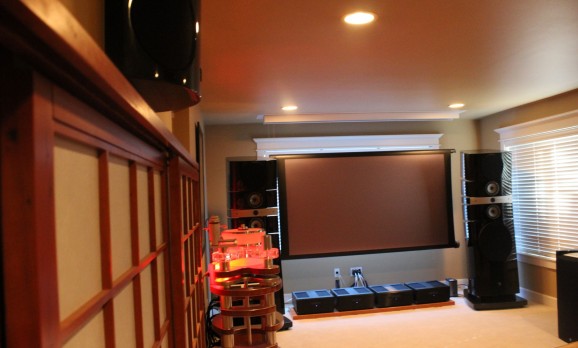 These last two days we have been busy upgrading the media room of one of our favorite customers. As you can see from the photos, this is truly an inspirational system.

Two weeks ago,  Matt and I were there installing two new pair of custom made Aesthetix Atlas mono block amplifiers which replaced a vintage pair of Krell KAS mono blocks. Jim White from Aesthetix personally designed and crafted these amplifiers using all Nordost internal wiring and specific crossovers to match the Focal Grand Utopia loudspeakers.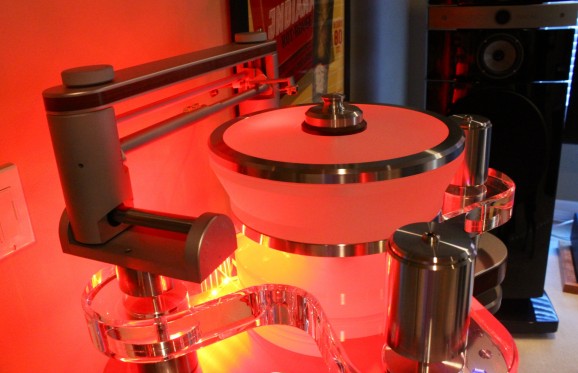 For the benefit of our fellow "Hi Fi Nuts,"  the rest of the components in this system include Clearaudio's Limited Edition Statement Turntable fitted with with the flagship Goldfinger Statement Cartridge. The phono preamp is an  Aesthetix IO Eclipse Reference Signature.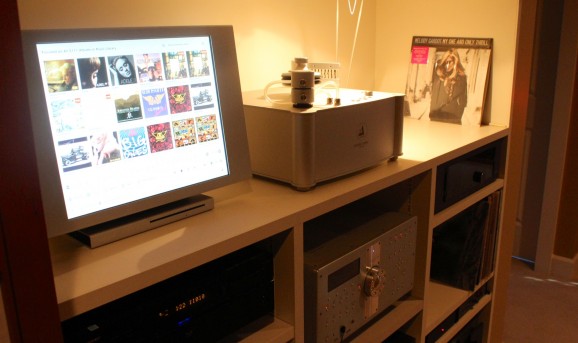 For our digital music playback we use the Meridian / Sooloos music server loaded with over 8000 full resolution compact discs. The Krell 707 does a beautiful job as the main stereo preamp and audio processor. For movie and concert presentations we installed a pair of matching sidewall mounted Focal Electra 1000 be surround speakers which are being  driven by a vintage pair of Krell  KAS 2 mono block amplifiers. To add even more visceral bass impact, we incorporated JL Audio's Gotham subwoofer. All the cabling and interconnects are from our friends at Nordost and the electrical outlets and line conditioning are from PS Audio.
Now for the reason we were there this week…
Our client has always wanted an exceptional video presentation. Something good enough to keep up with the sound in this room. Until recently there really hasn't been a combination of products that we felt would fit this level of expectation. And the size, not to mention the noise of a commercial system was out of the question. So for a place holder  we have been using a beautiful older Pioneer Elite 60 inch plasma screen.  It is still in great shape and now makes  for a  killer garage TV.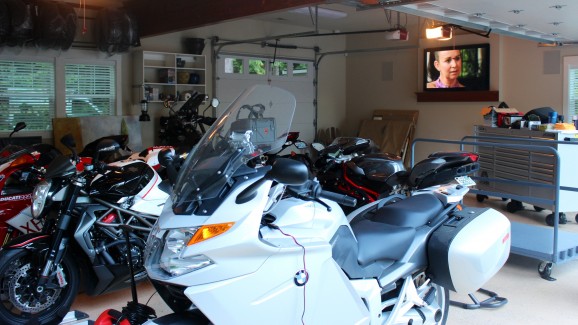 Enter stage left Sony. Sony adapted some exciting technology from their commercial theater projectors and has brought to market a projection system that can actually produce an amazing image, over 4 times the resolution of Blu-ray Disc: the Sony VW1000ES. And now with the advancements in projection screen technology by Screen Innovations, we are able to drop a trap door style, motorized  92 inch black diamond screen in between our Grand Utopia speakers. Even in broad daylight with the rooms lights on, this picture will absolutely take your breath away. My camera didn't capture near the stunning experience we all saw in his room today. However we can show you a demonstration of this in our showroom if you would like to see it.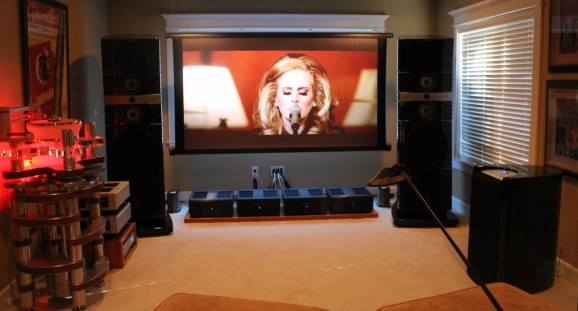 Thanks Matthew, Adam and Grant for a beautiful (as always) installation. A special thanks to Mr. Chris  Brunhaver from Sony for his assistance and expertise in video calibration. And mostly a huge thanks to our very good friend and client, Scott. We all love what we do. And we sincerely appreciate you for allowing us to do it.
Lots of fun to say the least.