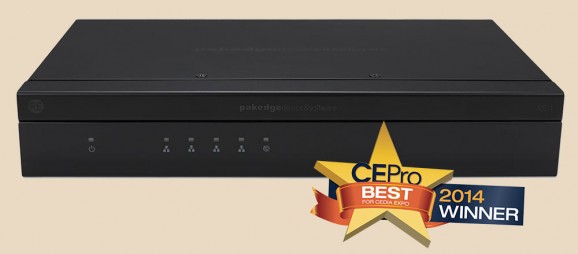 We are excited to announce the addition of an Amazing company to our line of products: PAKEDGE
Nothing is more frustrating than to try and relax and view a movie or listen to your favorite music only to find there is a glitch in your network that has to be trouble shot. Almost all consumer grade network equipment falls way short in performance as they are designed to meet mass market price points. This results in the use of low grade chipsets and limited features. While these inexpensive products can sometimes work, they are ill-prepared to support the ever growing demands of A/V traffic requirements such as cloud based technologies and emerging  4K A/V streaming.
Pakedge is the innovator in robust reliable technology and easily solves all these issues.
So far we have installed several of these systems for our clients and they as well as our installers are amazed with how intuitive they are to set up and how strong the signal strength is.
Commercial grade network products may not to be the most romantic thing you will ever buy but then again neither is a hot water tank. And we all know how fun it is to take a cold shower.