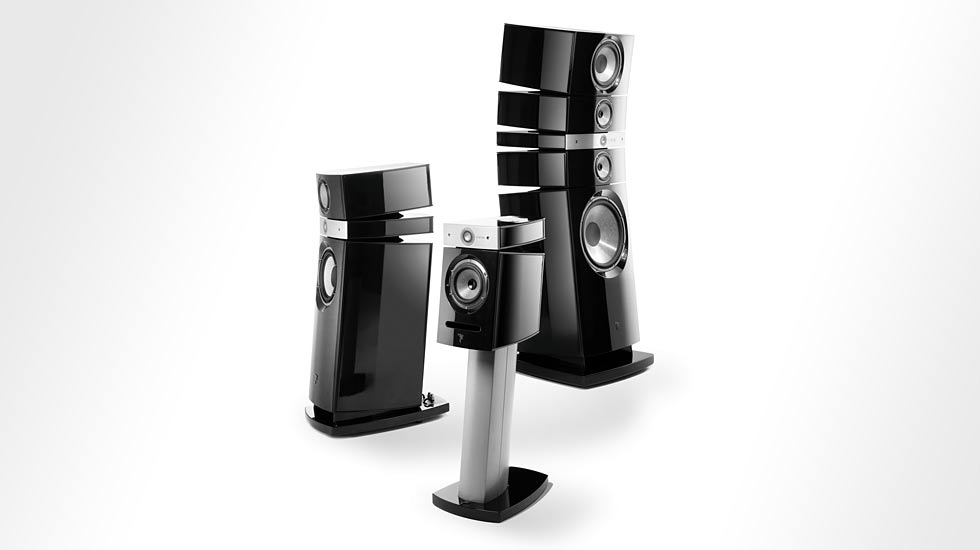 As a dealer for high-end audio/video, our job is to provide our customer with what we think are the best products that we can find. We often get asked the question "Why do you only carry one line of loudspeakers?" Well, when you have heard as many loudspeakers as we have the pleasure (sometimes not so pleasurable) of listening to over the last 30 or so years, you get the opportunity to be a bit particular in your listening. We have expectations for what a loudspeaker should do and not do, and at price points that will fit our customer base.
We have in our showroom just such a loudspeaker…Focal. We think (and many experts agree) that the Focal Grande Utopia is the finest loudspeaker on the planet. It's also one of the most expensive. But Focal also makes products such as the Chorus 705, which is a bookshelf speaker that retails for $550 and has no equal in that price based on performance, looks and build quality. There are loudspeakers from Focal that will fit every budget, and every taste from classical to metal.
If you have never heard of Focal, they are a French manufacturer who builds all of their loudspeakers by hand in a facility in Saint­ Étienne, France. The fit and finish on their loudspeakers are light years ahead of any other manufacturer on the planet, especially compared to other manufacturers in each price range.
When the opportunity arises to do a demo for a customer who has never heard Focal loudspeakers before, we truly enjoy the smiles and great feedback from the customer. The way I like to equate the difference in Focal's sound as opposed to other loudspeakers is based on the emotional response that comes from hearing music the way it should be. The hair on your arms and back of your neck stands up, and you find yourself connected to the artist. That is something most every other loudspeaker manufacturer tries to accomplish but falls short. If you want to experience the same emotional response, please come in for a demo, bring your favorite music on disc or vinyl and give us the opportunity to showcase great sound in a great environment. The other components we use in our listening and home theater rooms are some of the best too… but we will leave that for another blog post.