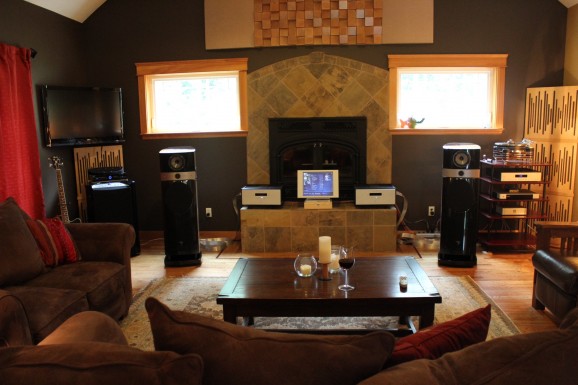 Yesterday Matthew and Adam did a beautiful job of installing Vicoustics acoustic treatment in one of our favorite customer's listening room. This client is an accomplished musician and definitely has an ear for what his recordings should sound like. So over the past couple years he has allowed us to help him build his audio system to the level of performance that most people have never experienced.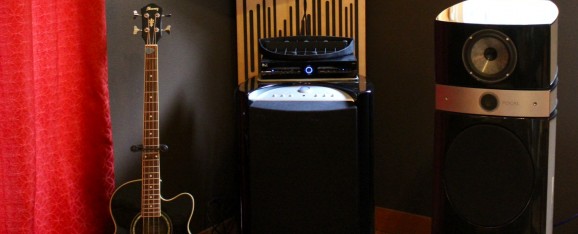 For vinyl playback he chose the Clearaudio Innovation turntable with the Goldfinger Statement moving coil phono cartridge. This feeds the music downstream to the wonderful Aesthetix Janus Signature Preamplifier. From there, using all Nordost Heimdall-2 balanced interconnects, the signal flows out to a matching pair of Aesthetix Atlas Mono Blocks and, because our customer is a bass player and doesn't want to miss a beat, a wonderful JL Audio Gotham subwoofer. The speaker cabling is Nordost Vahalla and the main speakers are the beautiful Focal Scalla Utopia speakers. For digital playback he chose the Aesthetix Romulus CD player and Digital to Analog Converter and our very popular Sooloos Music Library server.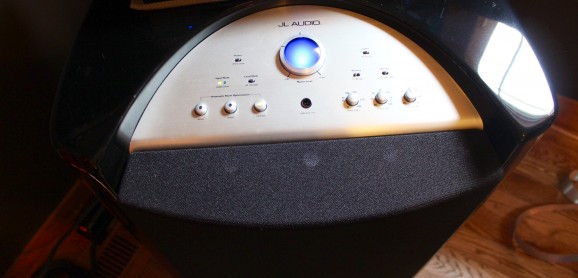 One would think this state of the art combination would knock your socks  off. Normally a system like this does. It sounded great, however this room's overly lively acoustics got in the way  of the focus and tonal balance of the presentation. So we invited the talented folks from Vicoustics to help us fix this this problem. Kiera from Vicoustics came out and measured all aspects of placement issues and sent theses specifications to their acoustics engineers located in Lisbon,Portugal. From there they ran several sophisticated computer based evaluations and gave us recommendations along with a menu of products for us to choose from.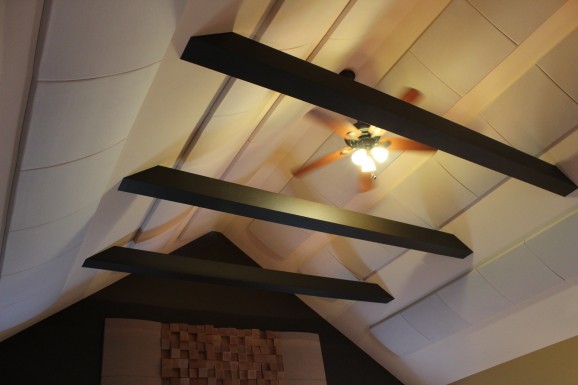 The big smile on my customers face last night said it all. We sat with a nice bottle of wine and thoroughly enjoyed listening to this incredible system.  I know, I know…. it's a tough job but someone has to do it.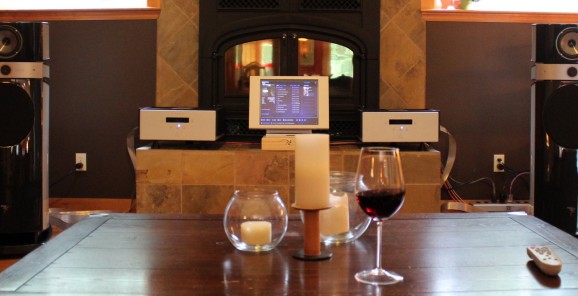 Here's the message I received from our customer later after he'd had more time to experience his new system:
"Am I hallucinating or am I getting tons more bass out of the scalas? So I am going to say something really stupid and you can quote me… but I really feel that I am listening to my stereo system for the first time versus istening to the room."