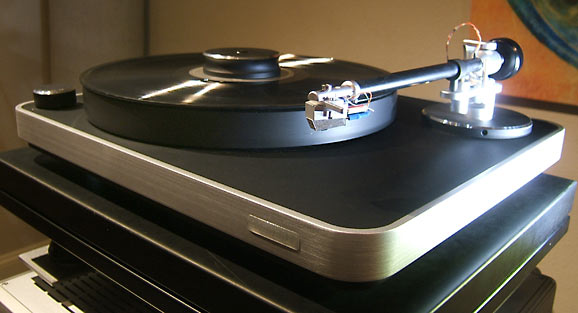 This turntable, called the Concept®, is made by clearaudio®, the German manufacturer of our main line of turntables. This product is quite amazing, because it's not $200,000 like the top end of clearaudio's turntables, it's only $1,500. For a turntable at that price it has an amazing presentation and musical vinyl playback. When clearaudio designed the Concept turntable, they implemented a lot of the technological and engineering marvels that they learned by building $200,000 turntables.
The Concept actually has the Delrin platter that is used in their more expensive tables. The tone arm is suspended on a friction-free magnetic bearing so it's totally isolated from the plate and the platter. This belt driven turntable is a beautiful piece of electronics that will provide spectacular sound quality.
Read about Concept turntable details and tech specs on the clearaudio website.