Here are a few pictures of a recently installed billiards room entertainment system we did for one of our customers.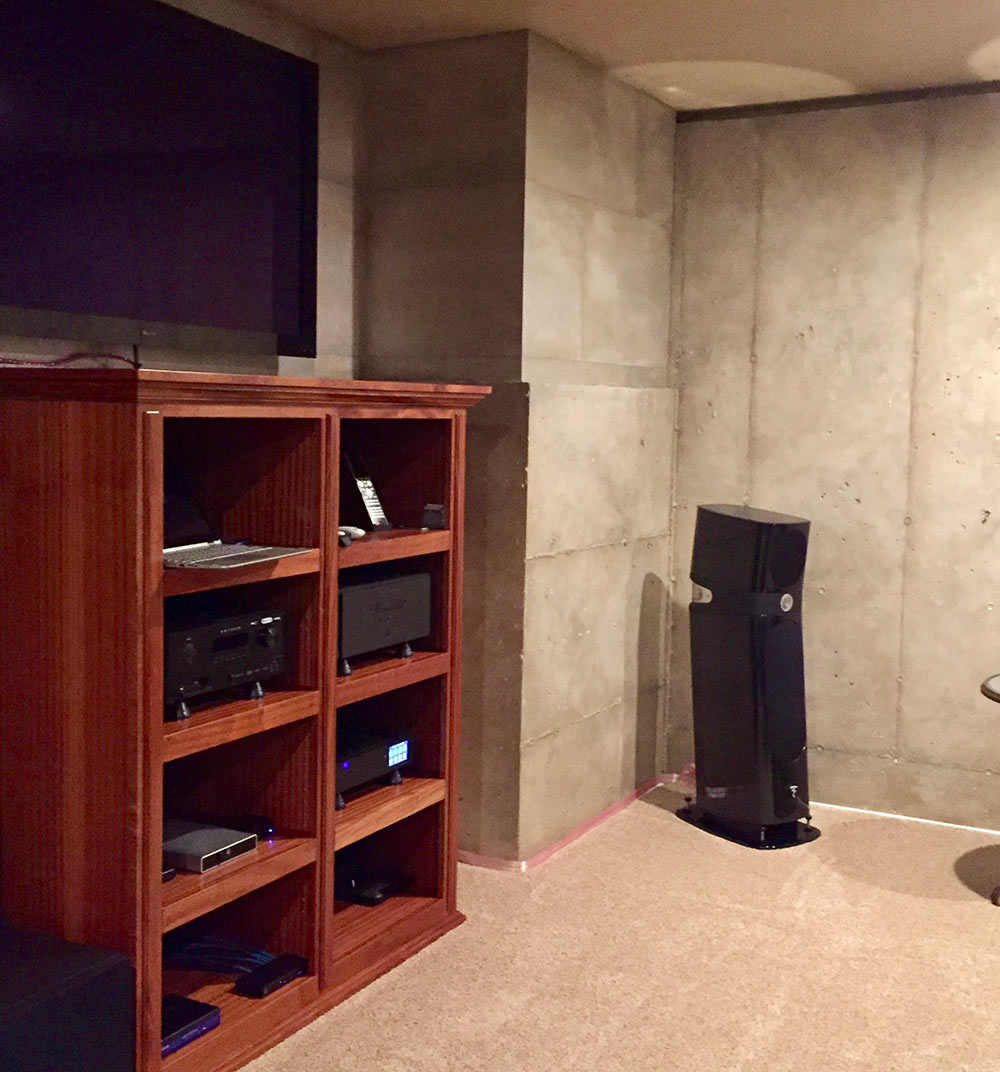 I thought the faux finished walls really set off the Focal Sopra 2 speakers. We installed an Anthem AVM 60 for the preamp/processor and an Aesthetix Atlas stereo amplifier. For the video we wall mounted the top of the line Samsung 65 inch screen. All the cabling and interconnects are from our friends at Nordost. We are sourcing the music from our Meridian/ Sooloos library system which also provides music throughout their home. To make life easy we tied all the control functions together using a customized URC RF remote control system. Sure makes for a great place to relax and shoot a few games of pool.
It sounds wonderful by the way but can't say it improves my game.