What a difference a day can make…
Before: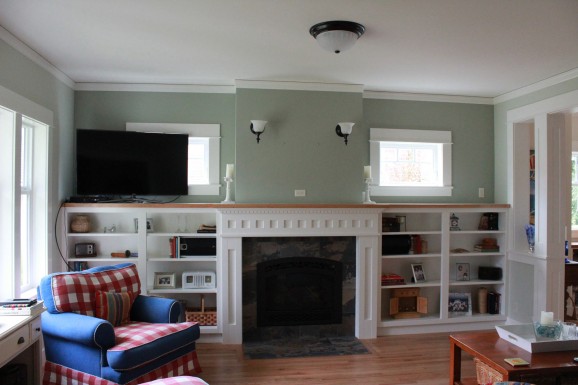 After: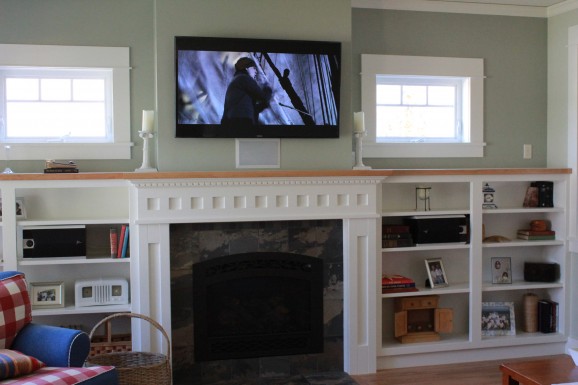 All the audio video electronics are neatly tucked away in a hall closet. We also installed a nice pair of Niles outdoor speakers on their patio. Everything is simply controlled with a URC custom programmed remote.
The focal speaker system sounds wonderful.
The only thing left to do is to have the center channel speaker painted to match the wall.
We want to say thanks to Allen and Kathy for allowing us to play in their beautiful new home.
Hope you two love it!