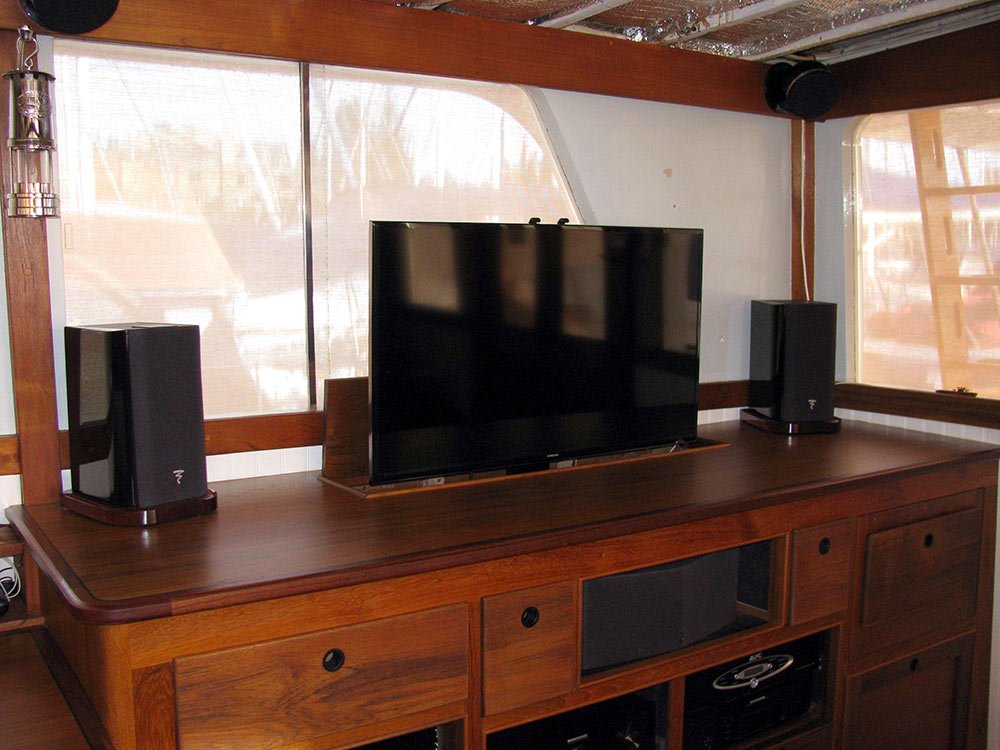 I thought i would share a few photos sent to us by one of our good friends and customers. This is aboard a beautiful locally moored yacht. The system was designed to conserve living space and to provide exceptional music and movie entertainment.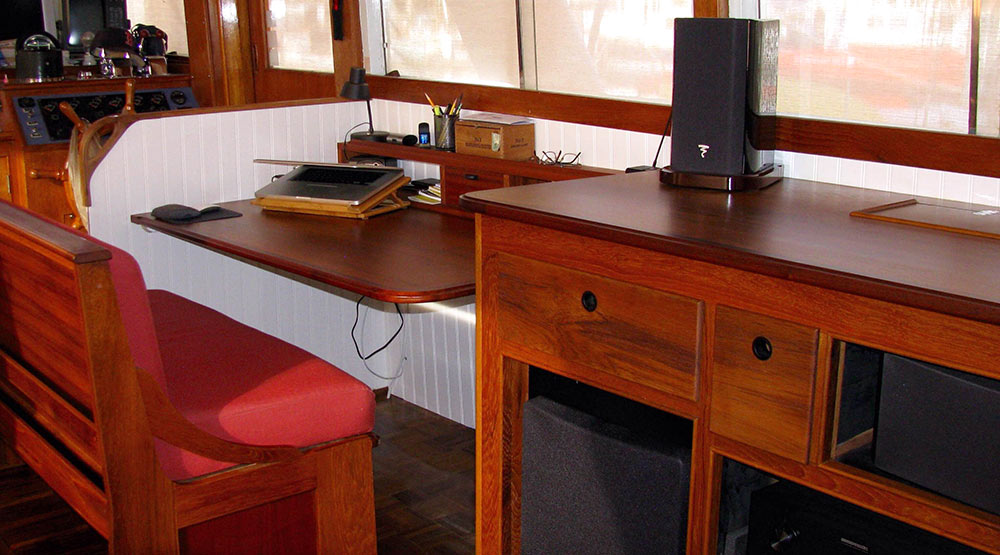 The Focal bookshelf speakers are secured by the cabinet while underway. The Universal Remote controls the entire system including the motorized flat screen which disappears when not in use.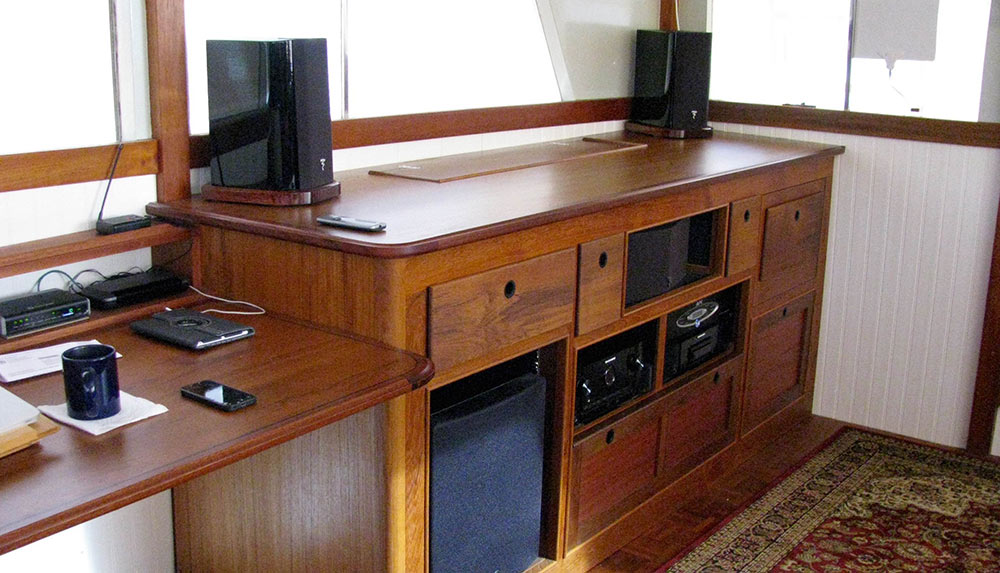 I visited this home a couple weeks ago to help Fred tweak the sound but frankly he had already got things pretty much dialed in. The bass response from the JL F113 was easily the best I've heard on a water craft and when you sit on the couch, the Focal speaker system  provide an exceptional sound stage. What a treat for me to see and hear.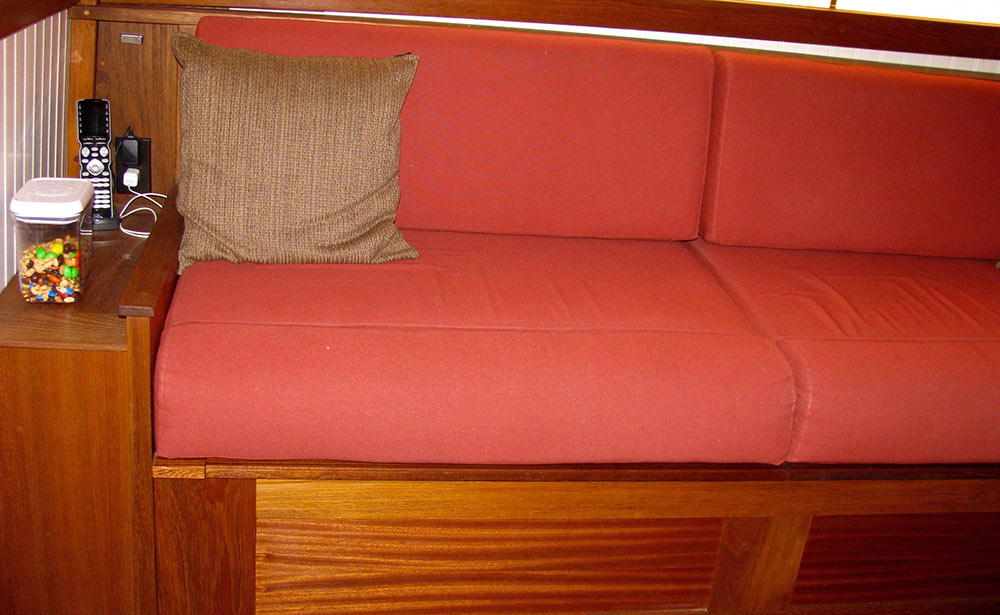 AHOY Fred, nicely done!