Today we installed this beautiful system for two of our customers and friends. Using Focal Sopra, No.1 along with Focal's new matching Sopra center channel speaker For the rear surround surround we installed 2 Focal flush mount in ceiling speakers and a JL Audio F113 series 2 Subwoofer.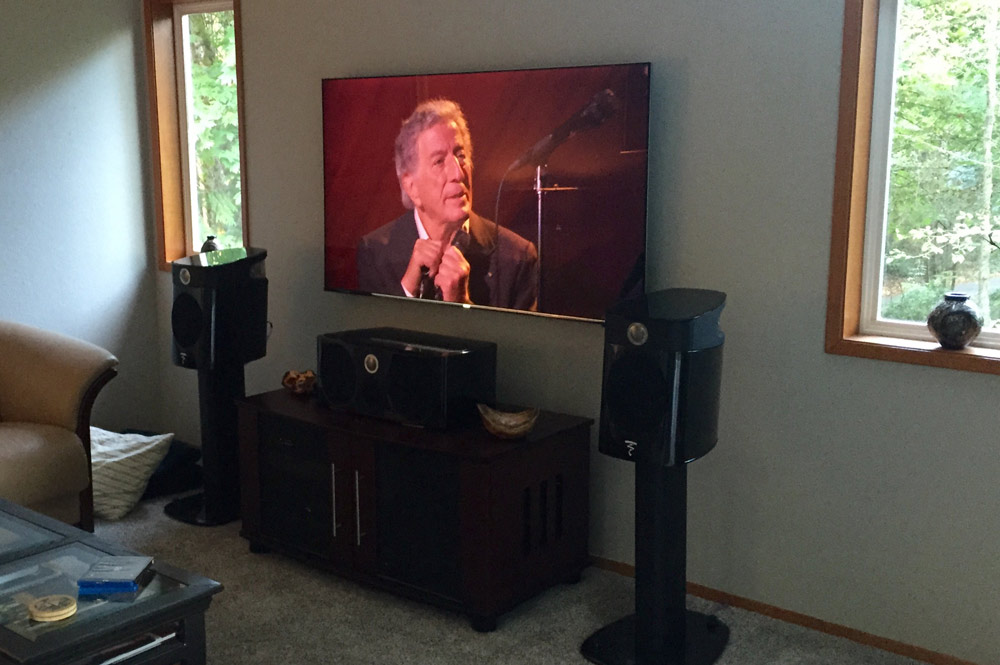 To control and power the system we employed the Marantz SR7011 top of the line AV receiver. The viewing screen is the new 8000 series Samsung UHD 55 inch. All the custom cabling came from our friends at Nordost. For ease of use we installed and programmed the URC radio frequency remote control. The speakers require a few hundred hours to fully break in but already this system sounds amazing, full size with beautiful
transparency and detail. Gave me goosebumps.
Thanks you two for having us help you and letting us post these photos on our website.