This has definitely been one of my all time favorite projects. Good friends and clients decided to add to their beautiful home some outdoor entertainment. It was a bit of a challenge as we didn't want the screen and speaker system to distract from their beautiful view or their custom built fireplace.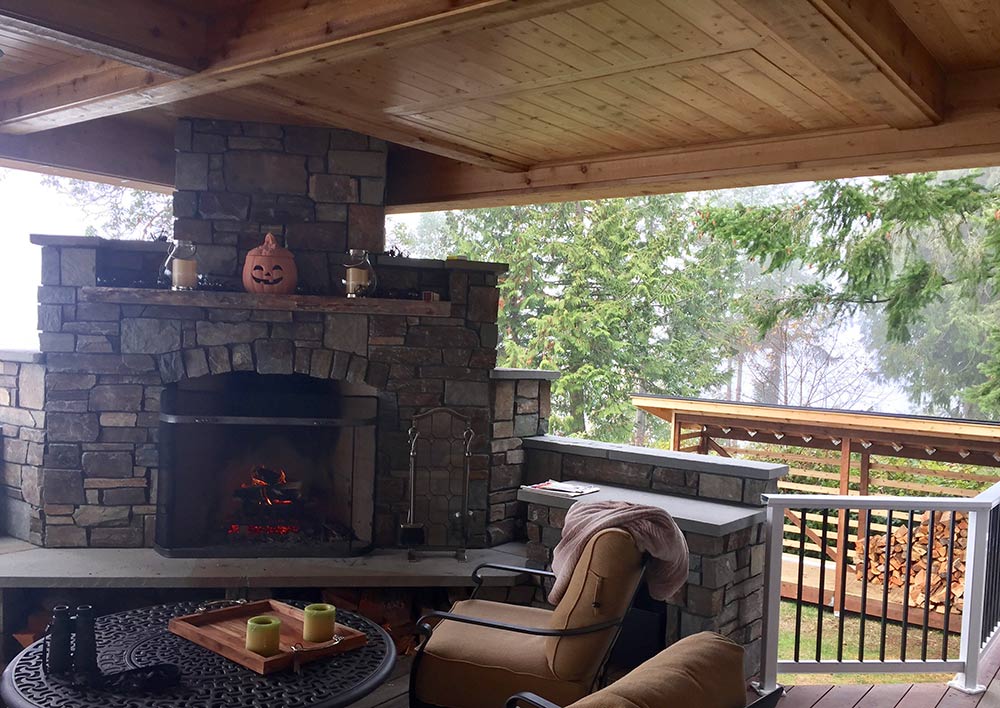 So we brainstormed and came up with the idea to install a motorized swing hinge for a 65″ Samsung flat screen TV. We also installed 5 of the new Focal in-ceiling 300ICW8 speakers. For the Bass, we used an Episode outdoor subwoofer which was hidden inside the firebox.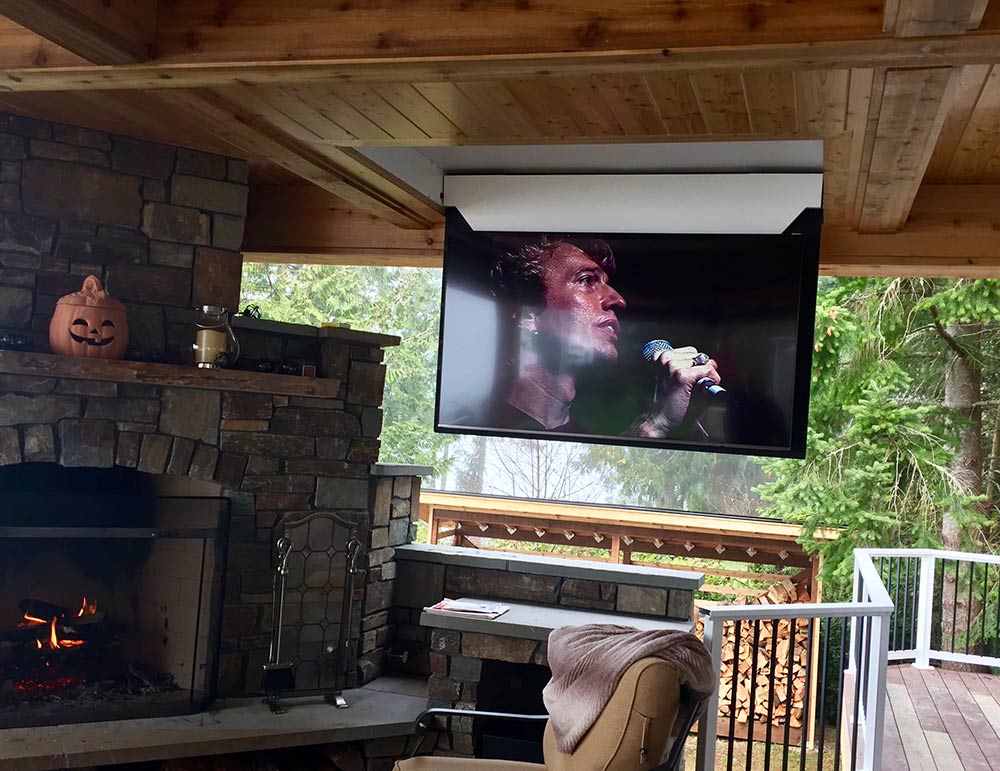 All the other electronics are housed in the adjacent living room entertainment cabinet. The new Marantz's New SR 7013  was used along with Kaleidescape's Strato ULTRA HD movie and concert digital library system. To automate the system we installed URC's new MX-990 universal remote.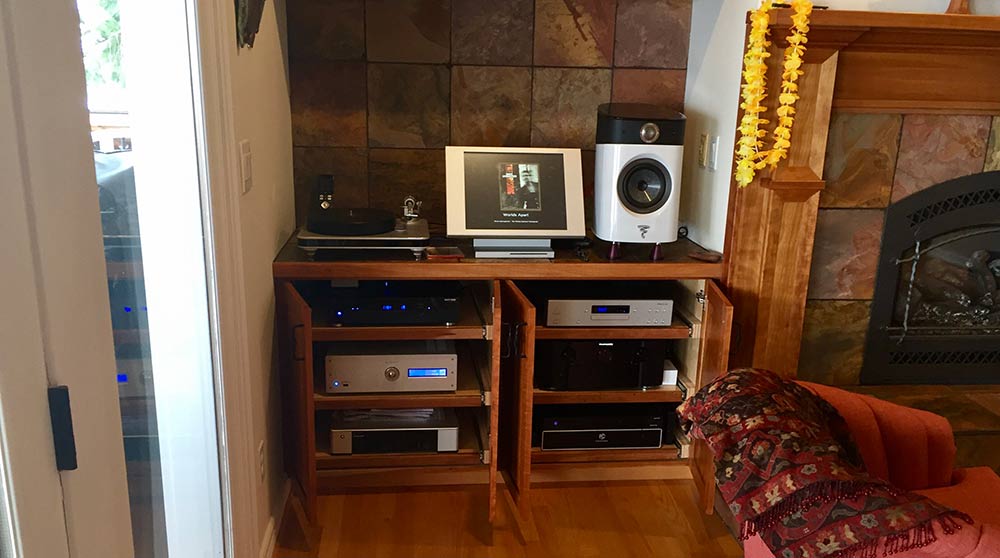 This system sounds so good and certainly has that "James Bond" affect when you see the TV magically come out of the ceiling.
Thanks to you two again for allowing us to work with you all these years. It just keeps getting better.
Jim Lee