West Sound Home & Garden magazine just did a wonderful feature story on us and the state-of-the-art, entire home, audio / video installation we've been designing and installing for the past couple of years. We're providing a few snippets from the article, but you should read the whole thing. You'll get the full picture of what we can do to make your audio/video dreams come true. Here's a link to the article:
Serious About Home Entertainment
A few samples from the article: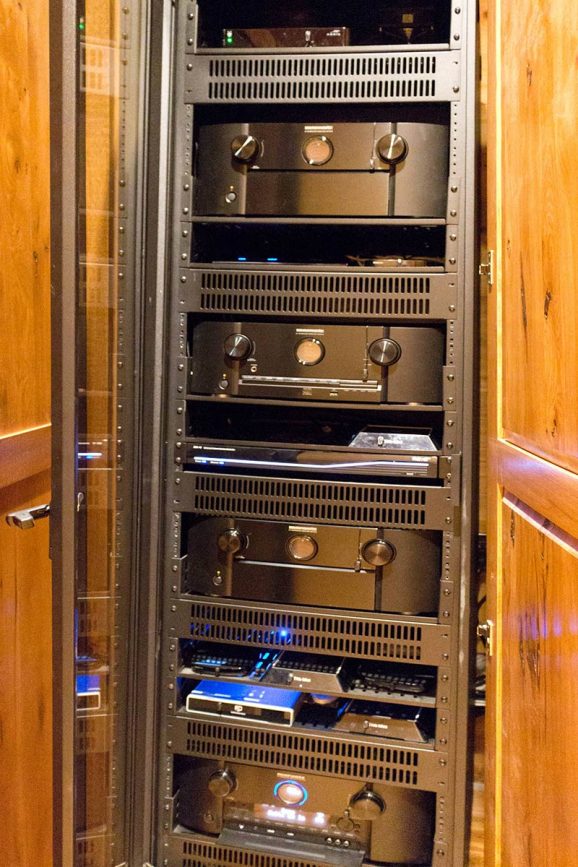 The heart of their home would center around music and home entertainment to bring friends and family together for fun and memory-making. They wanted entertainment of all kinds: a billiard table, golf-simulation games, music and movies both indoors and out. To make that particular part of the dream come true, they hired Jim Lee and his crew at Nuts About Hi-Fi.

—————-

From start to finish, this project took two years. Lee, Krawoski and Huson spent around 20 hours talking, demonstrating and designing with their clients. The project fills three closets with equipment racks to manage the seven-zone, surround-sound system and screens. No room in the home was left out of the plan, including the garage. The zones can operate as a whole-house system or as individual rooms.

—————-

Once the system is installed, the equipment is balanced to the acoustics of each room. The Nuts About HiFi team live for the moment when they finally crank up the sound system for their clients. These two broke into wonderous smiles and danced to the music.