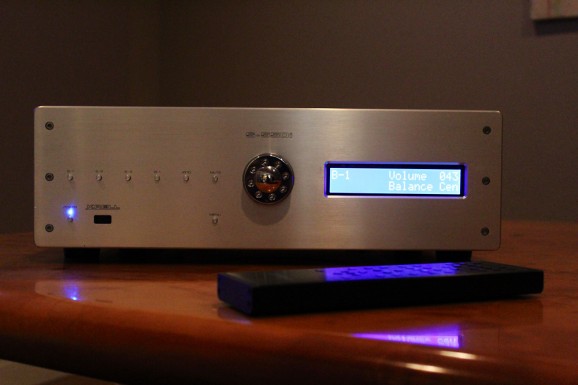 Krell's New Integrated Amplifier has just arrived!
Krell is finally shipping, in limited quantities, their second batch of this beautiful piece of Audio jewelry –  the S550i, available for $5000.
This is truly a music lover's product with more than enough juice to control any speaker system on the planet.
We started warming up  our display unit in our showroom yesterday and already can tell it performs well above it's price range. Huge sound stage presentation, lots of detail and control as we have come expect from Krell.  It boasts 275 watts per channel into 8 ohms and a whopping 550 into 4 ohms. It weighs 64 pounds but don't worry, we can help you with the installation. For those of you considering a serious musical upgrade but may not have the real estate for separates, come in and have a listen for yourself.
Here is a link to a recent review (PDF) from reviewer Ken Kessler of Hi-Fi News and Record Review.