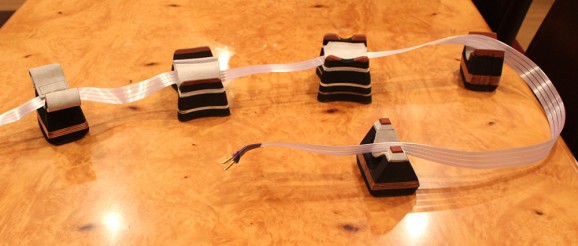 Introducing the Jarmeni Cable Elevators.
Here is a new unique way to support and isolate your speaker cables from the floor. These are locally designed and hand-made by one of our favorite clients and audiophiles. We have already sold several and are getting excellent feedback on their style and functionality.
Shown above are 5 basic designs to choose from. They can, however, be customized to fit your decor.