This is our newest addition to our affordable family of products…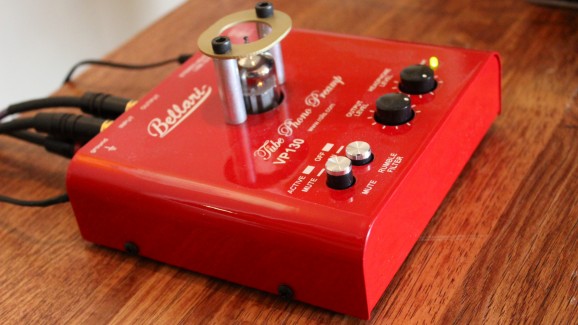 The  Bellari VP130 is a nicely designed phono preamplifier made to equalize phono signal to a line-level signal. In other words it will enable you to hook up your turntable to your system if doesn't have a built in phono input. Or if you are not happy with the quality of your existing phono sound it can vastly improve it.
It utilizes tube circuitry resulting in a nice warm and musical presentation. We feel it is a very impressive blend of price and performance. It also doubles as a nice headphone preamp with a 1/4 inch jack on the rear panel.
Stop in a give her a test drive.