We recently wrapped up an extensive audio/video system for one of our best customer's newly remodeled home. Making all of the equipment hidden was an important requirement for this house. This is achieved by hiding all of electronics in the downstairs Media Room cabinets. Including the Marantz receivers, Kaleidescape Movie Server, Roku Ultras, Sooloos, and Pakedge networking. All of the speakers are in-wall mounted, including the JL Audio subwoofer in the living room.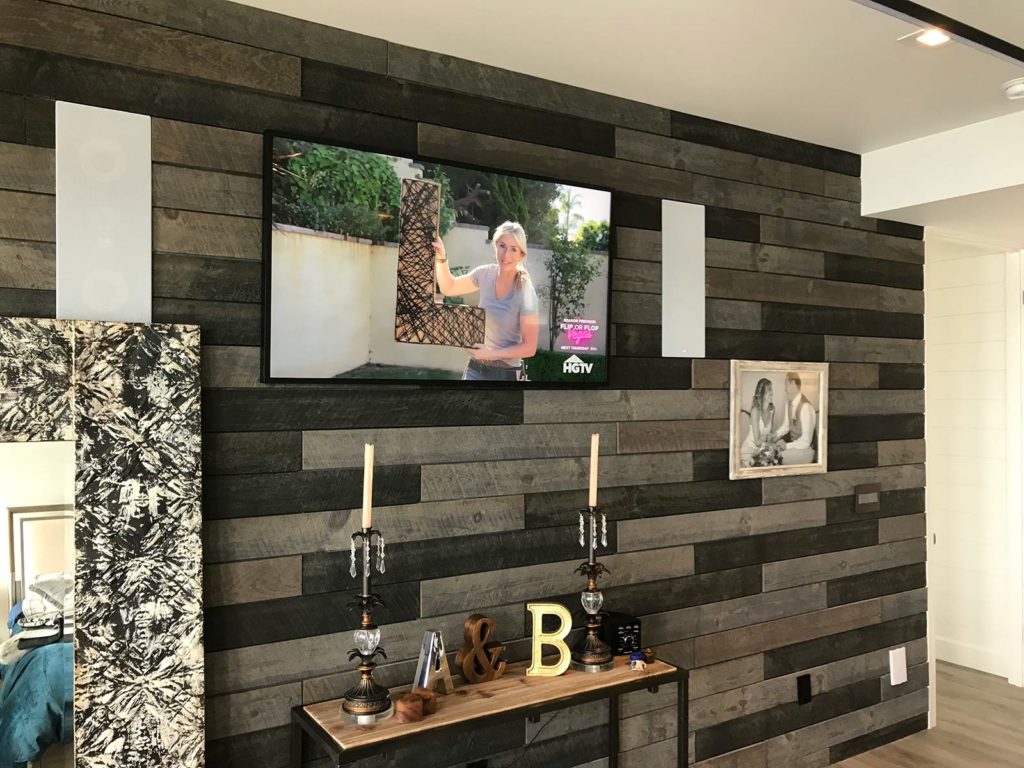 The video for the living room and master bedroom are done with Samsung's The Frame TVs with custom dark wood matching bezels, allowing the TVs to look like art pieces when not in use.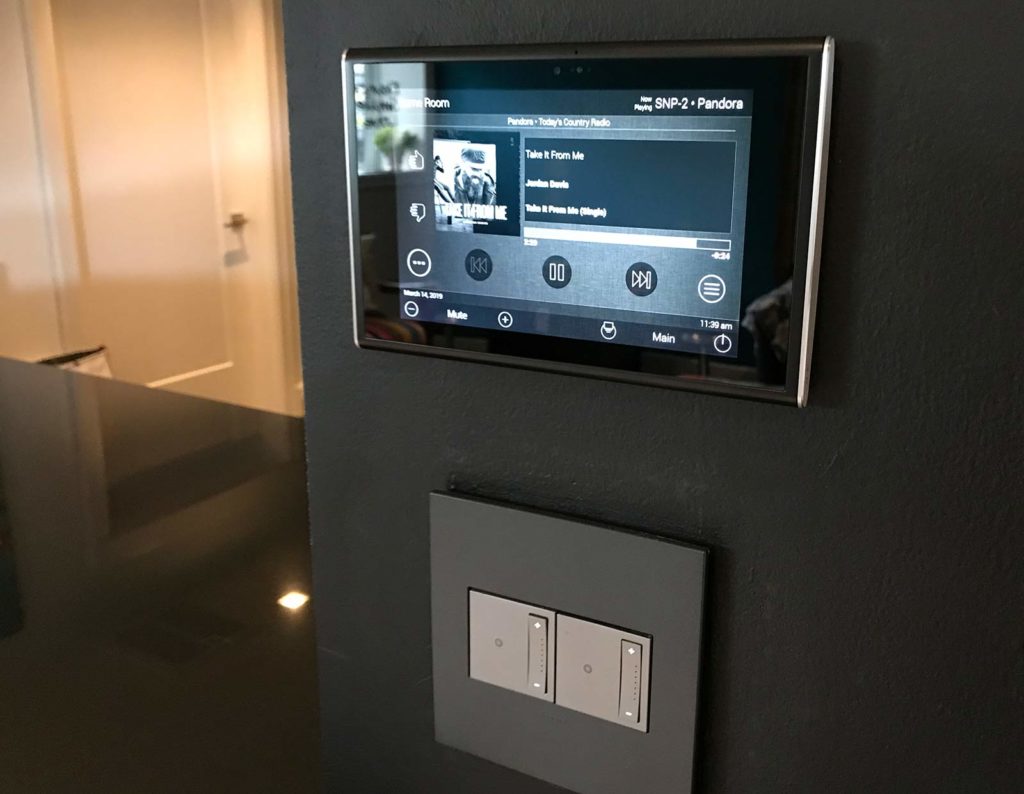 URC's Total Control keypads and remotes are installed throughout, but you can always control the system with your phone or tablet.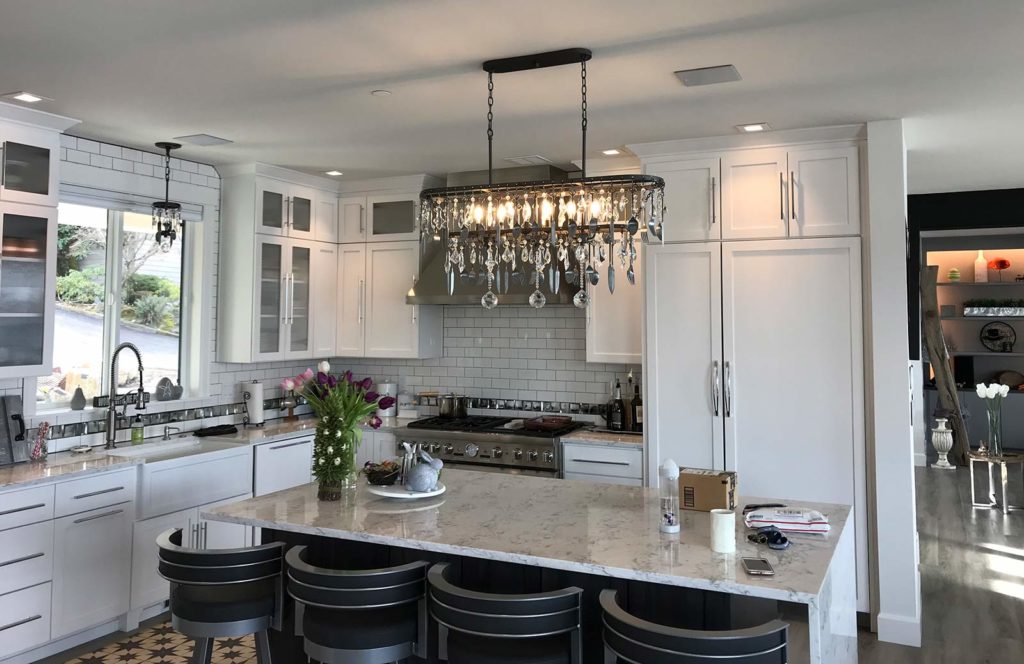 Focal 300 Series in-wall speakers are throughout the whole house adding to the fun factor.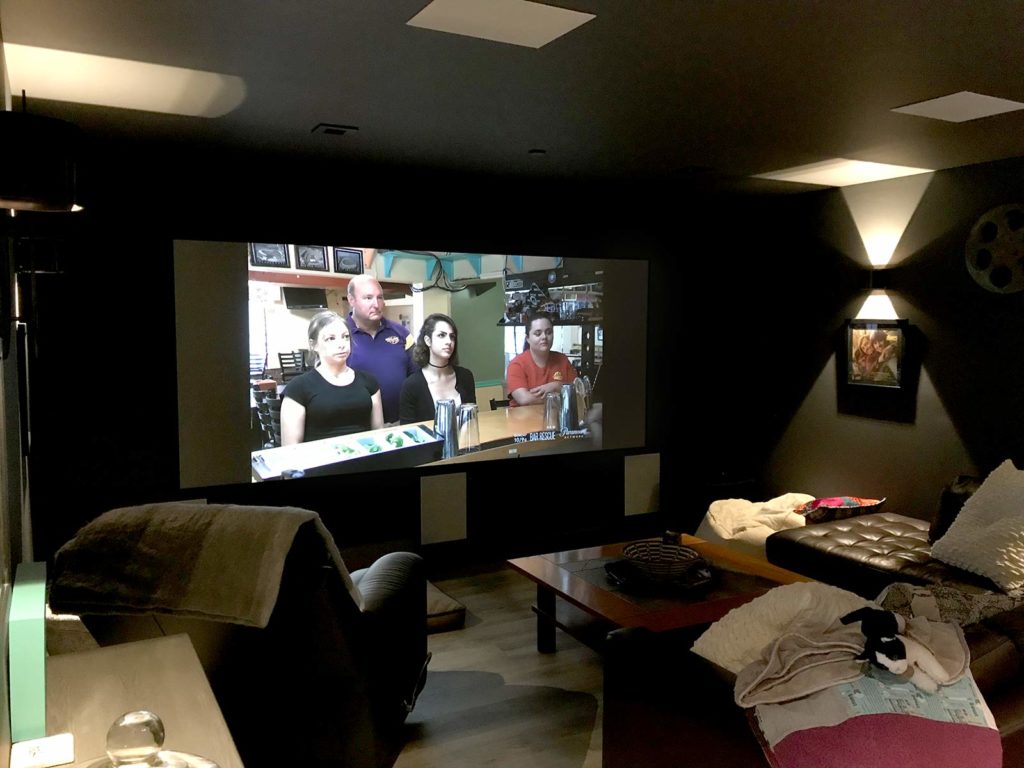 For the Media Room, a pairing of JVC and Screen Innovations bring the movie off the wall. The full Dolby Atmos system is running through a Marantz AV8805, AnthemAV A Series amplifiers, Focal IW1002BE speakers, and two JL Audio Fathom F113 subwoofers. Let's just say, this room rocks! We are really happy with how this house came together, hope you are too.