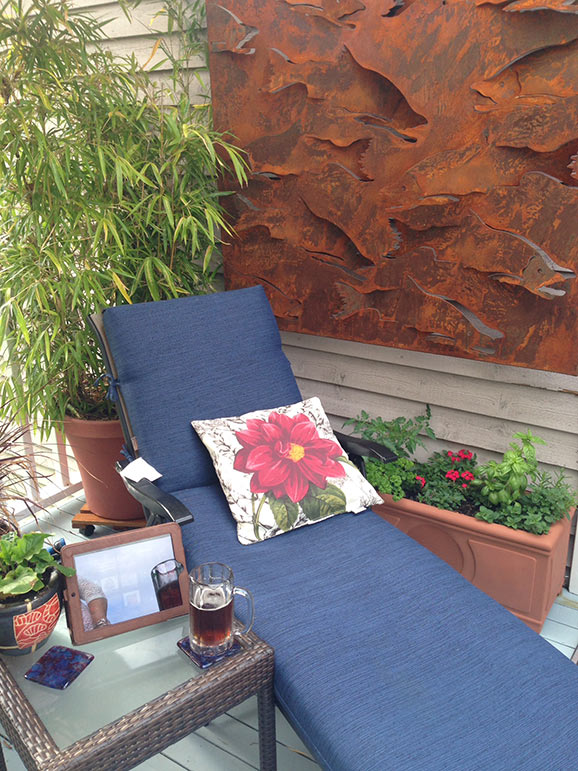 Summer is finally here so why not make it even more enjoyable?
This afternoon I am relaxing on the deck sipping a beer and listening to music off the Sooloos MC200. The outdoor planter/speaker from Niles sounds perfect. The volume is set just right so not to disturb the neighbors.
How magical it feels to be able to sit here, touch the Sooloos iPad application and select tracks from literally thousands of uncompromised recordings. The metal artwork in the picture is from our friends at Lisa Stirrrett Studio located right here in Silverdale.