What do you do when you have a Media Room downstairs, but you like to entertain on the main floor of your house? Logically, you remodel your Living Room to turn it into a secondary Media Room. The major problem with living rooms and projection systems is ambient light. That's where Screen Innovations comes in with their vast screen materials and mounting options. Black Diamond material is the perfect solution for rooms with a lot of light and still having a vibrant image. And the Zero Edge Pro with RGB lighting gives a clean elegant finish.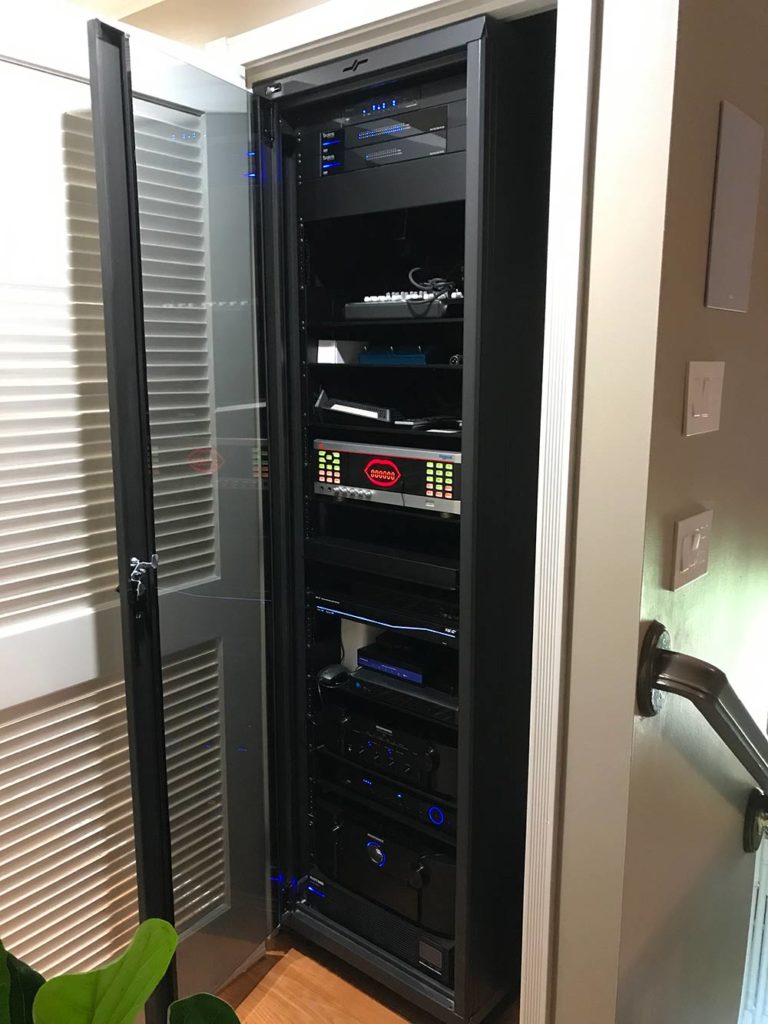 Because this room will have high traffic, we wanted the speakers and equipment to be out of the way. The Middle Atlantic Essex audio rack housing all of the electronics and networking for the house is hidden in the hallway closet. For speakers, there are three Focal 300LCR6's for the fronts, four Focal 300IW6 for the surrounds, four Focal 300ICW8 for Atoms, and four JL Audio Dominion 10's for subwoofers. The front stereo speakers and stereo subwoofers are powered from Marantz's PM8006 stereo integrated. The rest of the surround sound is powered by Marantz's SR8012 flagship Audio Video Receiver. Araknis Networking is making sure everything and everyone is connected. Total Control 2.0 from Universal Remote Control Inc. is making everything easy to control from anywhere in the house.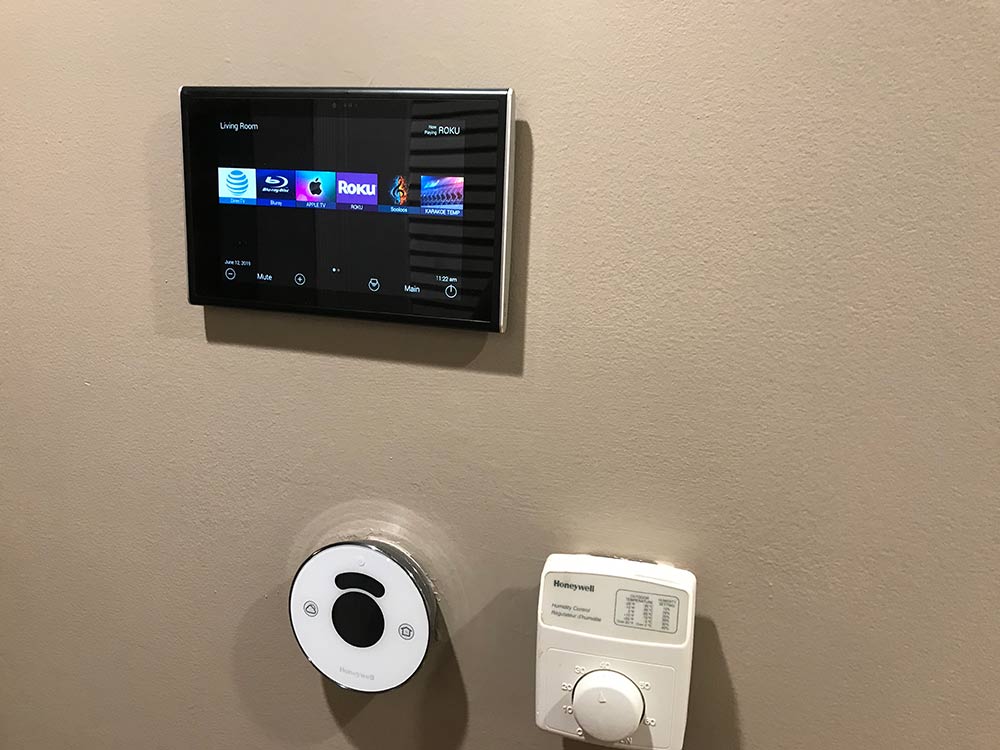 The second part of this system design was what to do for a projector. We already had a good projector downstairs and needed a new one upstairs. So we moved the existing JVC RS57 projector upstairs and installed a new JVC RS3000 8K projector downstairs. The picture improvement on the new projector is amazing. And with 8K e-shift, all of your media is crystal clear.