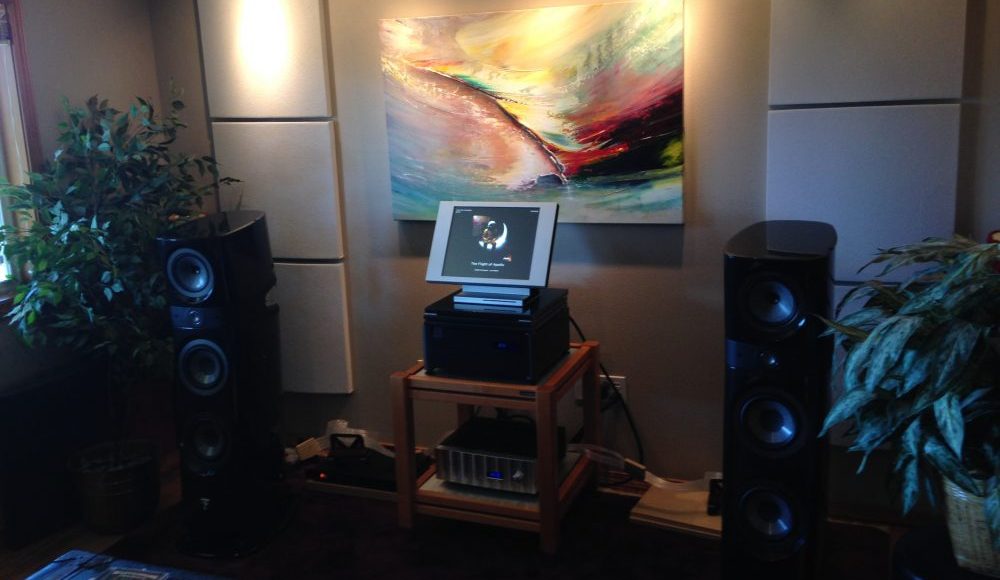 Here are photos of a really beautiful sound system we upgraded this week in
Port Angeles. The room is cozy and acoustically treated with Vicoustics.
The new Focal Sopra 2s do a beautiful job delivering a very believable reproduction of each and every song played on the Sooloos digital library.
Thanks again to our gracious customers for allowing us to share photos of their room on our website.