This time in Twin Falls Idaho.
Matt flew to Boise and then drove to Twin Falls to install and calibrate this system for our new customer Norm. For the last couple months I have been working with Norm, putting together a system that would match exactly what he communicated he wanted. Norm has owned some pretty decent gear over the years but had heard all the buzz on Focal Sopra no3.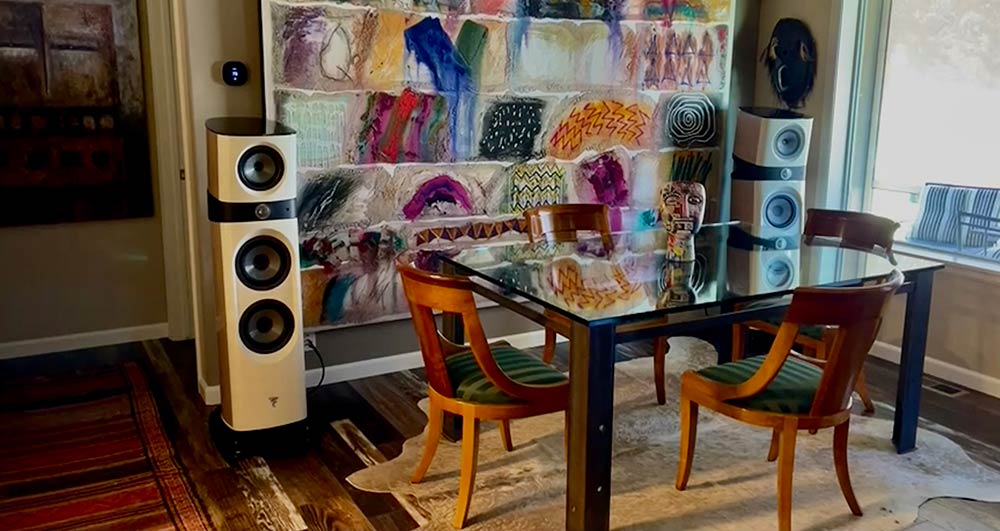 After many phone conversations, texts and emails he decided on starting with two pair of these bad boys along with Focal's matching center channel speaker. As you can probably tell, Norm likes to feel his bass. He has tried several subwoofer systems over the years and ended up with 2 JBL twin 18 inch pro concert level sub cabinets. To isolate the center speaker from these massive woofers, Norm had purchased
4 very large dampeners that are normally used in the aerospace industry. So potential problem solved.
We moved onto upgrading his electronics and chose Anthem's AVM 70 and MCA 525 gen2 amplifier so that we would have plenty of clean power and quality processing. Anthem's beautiful room correction was able to harness this beast of a system and control the sound stage at all volume levels. All cabling including speaker cable, power cords, balanced interconnects and line conditioning were from our good friends at Nordost.
Norm actually hasn't listened to his system yet! He's debuting his system tonight and going over some of his favorite recordings. He promised to call me Saturday and let me know what he thinks. I have a feeling I'll get a very excited call from him tonight.