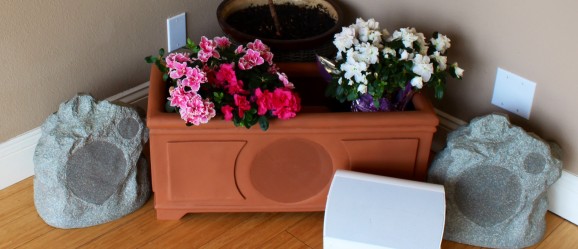 Summer is just about here. To help celebrate we made a bulk purchase of our favorite outdoor speakers from Niles.
They are available as rocks, planters and in conventional wall or ceiling mount style.
While our stock lasts you can purchase these for 30% off their regular price.
Come in and check them out.