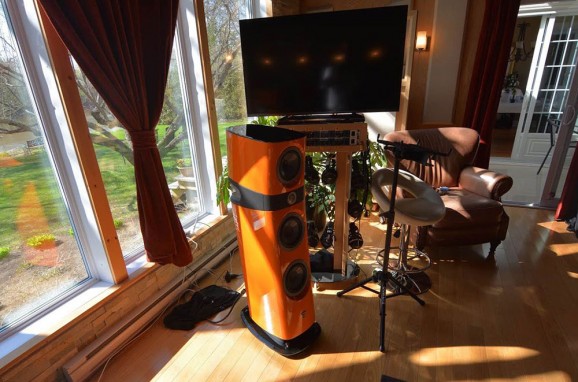 I recently had the pleasure to visit my good friends at  Audioplus Services located in Montreal. Audioplus is the North America importer for Focal and several other European brands of high end audio. It is owned by my good friend and mentor Daniel Jacques.
I was among 15 Audio dealers invited from all over the country for the debut of this new series from Focal called Sopra n°2. The location for this presentation was at located les studios Opus outside of Montreal which is definitely a most beautiful place to listen and, I am sure, record music.
Before going into the studio, we had to hand over our cell phones as no photos were allowed and everyone signed a non-disclosure agreement. At this time no one in the world, other than the people at Focal, had seen or listened to this new line called Sopra n°2.